InvestorPlace – Stock Market News, Stock Advice & Trading Tips
In this era that features extremely rapid advances in technology and an energy revolution, there are many up-and-coming sectors and a multitude of great up-and-coming stocks to buy. Investors can choose from companies benefiting from the renewable energy boom, the growing demand for electric vehicles, the autonomous-driving trend, the Internet of Things revolution, the explosion of the cloud and data centers, the tremendous demand for more effective internet security, and of course, the artificial intelligence revolution. Moreover, with the market starting to realize that the current, historically average interest rates won't kill great, young companies, the demand for growth stocks by large investors should soon surge tremendously. Having said all that, I will now present three of many up-and-coming stocks to buy.
iCAD (ICAD)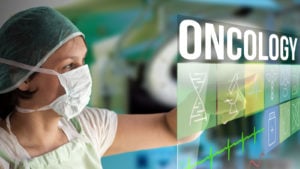 Source: Oleg Ivanov IL / Shutterstock.com
iCAD (NASDAQ:ICAD) utilizes artificial intelligence to detect significantly more breast cancer cases than standard mammograms. Under its new CEO, Dana Brown, the company continues to make tremendous strides.
On Aug. 16,  the company announced that Health Canada, a Canadian government agency, approved the latest version of iCAD's personalized breast cancer risk assessment solution. The news shows that the country endorses the efficacy of iCAD's flagship device. Additionally, it is likely to influence Canadian companies to utilize it, and potentially influence other countries to issue similar approvals.
And on July 18, iCAD unveiled a new strategic multi-year agreement with Radiology Partners, Canada's largest radiology practice. iCAD indicated that, as a result of the deal,  "thousands of physicians and millions of patients" would utilize its technologies. Given the high utilization of iCAD's products that the deal will trigger, I predict that it will be very lucrative for the company.
According to Yahoo Finance, iCAD's market capitalization is a quite paltry $57.34 million.
CyberArk (CYBR)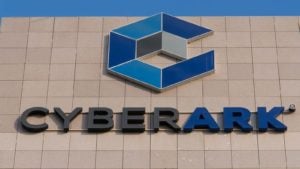 Source: photobyphm / Shutterstock.com
CyberArk (NASDAQ:CYBR) is one of the stocks to buy to capitalize on the large and rapidly growing cybersecurity sector. The company specializes in providing identity security products and services.
On Aug. 10, the firm reported that its top line had jumped 23.5% last quarter to $175.8 million. Meanwhile, its annual recurring revenue soared 77% year-over-year to $853 million. And for Q3, CYBR expects its operating income, excluding certain items, to come in at $4 million to $8 million.
Responding to the company's results, well-respected analyst Dan Ives hiked his price target on the firm to $185 from $170. Ives believes that the company's diverse product offerings leave it "in a strong position to capture the increasing demand seen in the market."
Emcor (EME)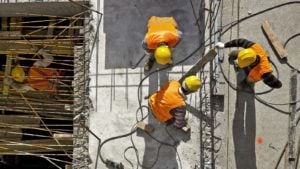 Source: Shutterstock
Emcor (NYSE:EME) is a construction company that specializes in building renewable energy facilities, semiconductor factories and data centers, as well as traditional infrastructure projects. The company also carries out construction projects for the life sciences and telecom sector.
Encor is very well-positioned to benefit from several, strong, ongoing trends including the renewable energy boom, high government spending on infrastructure, the explosive growth of data centers and the onshoring trend in the U.S.
On July 27, the company reported that its Q2 earnings per share had jumped a very impressive 48% year-over-year to $2.95. And, it boosted its full-year EPS guidance to a range of $10.75-$11.25 from $9.25-$10.
"The Company posted record quarterly revenues, reflecting ongoing strength across nearly all segments and market sectors. Our ability to win and execute on large and sophisticated projects through our diverse capabilities drove revenue growth of 12.5% during the quarter." CEO Tony Guzzi said when announcing the strong Q2 financials.
The company's forward price-earnings ratio is a rather low 18.67.
On the date of publication, Larry Ramer was long ICAD. The opinions expressed in this article are those of the writer, subject to the InvestorPlace.com Publishing Guidelines.
Larry Ramer has conducted research and written articles on U.S. stocks for 15 years. He has been employed by The Fly and Israel's largest business newspaper, Globes. Larry began writing columns for InvestorPlace in 2015. Among his highly successful, contrarian picks have been PLUG, XOM and solar stocks. You can reach him on Stocktwits at @larryramer.
More From InvestorPlace
The post 3 Up-and-Coming Stocks to Put on Your Must-Buy List appeared first on InvestorPlace.