This post was originally published on
this site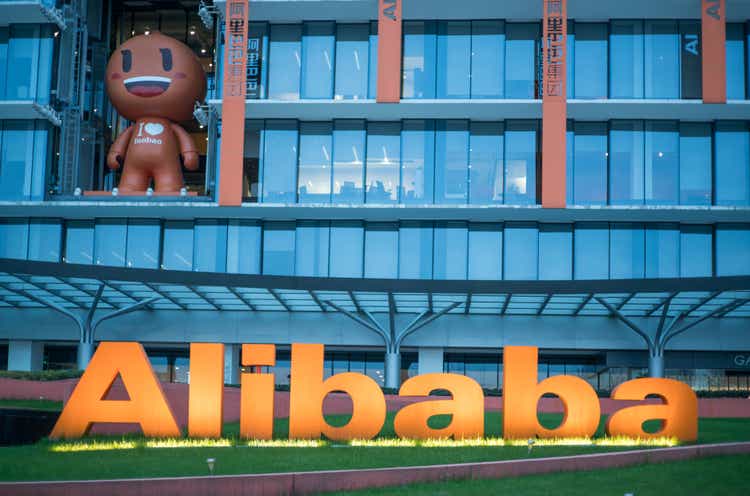 Alibaba (NYSE:BABA) and Tencent Holdings (OTCPK:TCEHY) shares both slipped into the red Friday as investors shrugged their shoulders regarding J.P. Morgan making the two Chinese tech leaders among it largest holding in a new China-focused ETF.
On Friday, J.P. Morgan announced the debut of its JPMorgan Active China ETF (JCHI), which the brokerage said was designed to be a portfolio of "best ideas" for investing in Chinese companies. The ETF includes the shares of 53 different companies headquartered in China.
According to J.P. Morgan, Tencent (OTCPK:TCEHY) is the ETF's largest holding, and makes up more than 9% of the fund's portfolio. China Merchants Bank (OTCPK:CIHKY) is the fund's second-largest holding, at 4.23%, and Alibaba (BABA), which makes up 3.5% of the ETF's holdings, is No. 3 in terms of the fund's holdings.
The fund trades on the New York Stock Exchange, and was up by just under 1% on Friday.
One of the other noteworthy Chinese-related ETF's, the KraneShares CSI China ETF (KWEB), was down by less than 1% in late market action.
Tension between the United States and China has risen of late, with U.S. legislators looking at banning the Chinese social-media app TikTok due to concerns about its parent company's ties to the Chinese government and military.