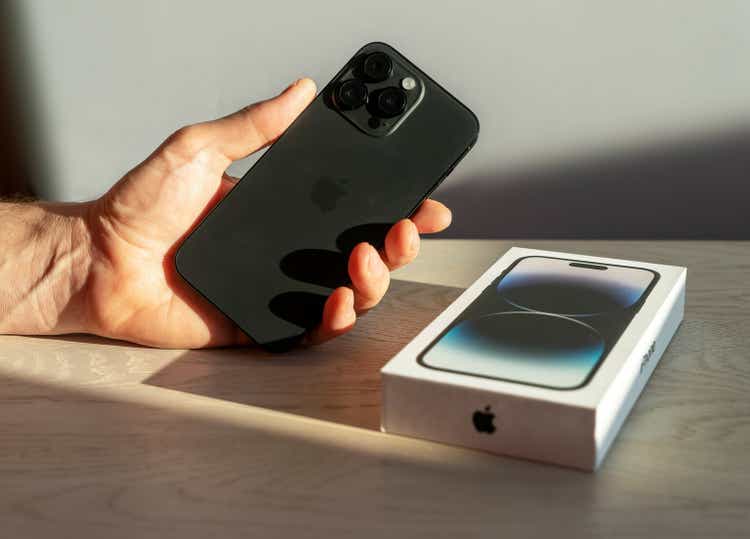 Apple (NASDAQ:AAPL) is slated to unveil the latest editions of its iPhone and Apple Watch products next month and investment firm Goldman Sachs said a potential price hike from the tech giant on the high-end iPhones is warranted.
"In our view, AAPL's investments in iPhone hardware and across the Apple ecosystem (e.g., software, services) in recent years have provided consumers with additional value and should help warrant the price increases," analyst Michael Ng, who has a $222 price target on Apple, wrote in a note.
Recent price suggests have suggested that the iPhone 15 Pro and Pro Max could see price hikes of at least $100. The current iPhone Pro and Pro Max models start at $999 and $1,099, respectively.
The iPhone Pro models have not seen a price increase since they were first introduced in September 2019 with the iPhone 11 Pro.
Despite the expected price hikes, Ng said the iPhone 15 Pro and Pro Max should see strong demand from several new features that will help drive "premiumization" and more sales towards the higher-end models, including faster speeds, better power efficiency, an improved design and battery life and new colors.
Additionally, the base model of the new iPhone Pro may come with 256GB worth of storage, which Ng said should help ease the sting of a potential price hike.
More on Apple