This post was originally published on
this site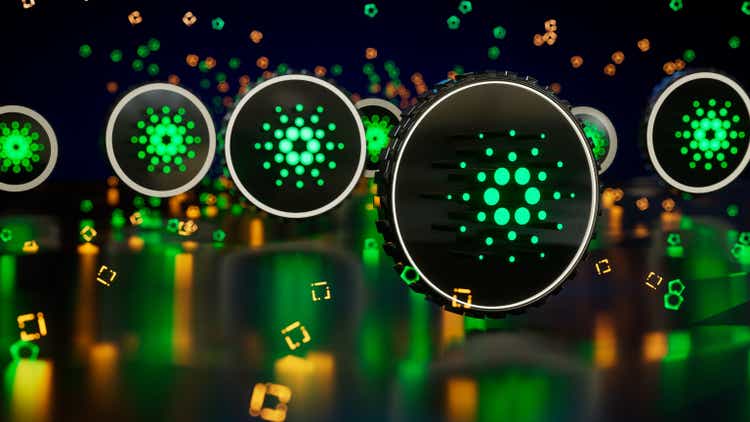 This article was originally published on my Marketplace, Technically Crypto, on January 9, 2023
Thesis Summary
Solana (SOL-USD) was one of the worst-performing coins in 2022, and this fate won't change in 2023. Following Solana's sell-off, other L1 tokens have come under scrutiny, and Cardano (ADA-USD) is one of them.
Solana and Cardano share many similarities as possible "Ethereum killers" but also have distinct differences that make them very different. Cardano has some characteristics that make it a much more robust and superior blockchain than Solana, which is why I am still long Cardano.
Cardano Is Not Solana
First, let's quickly address why Solana's price has suffered so much recently, before this significant rally. The Solana blockchain had strong ties to FTX and Alameda. Firstly, SOL was one of Alameda's core holdings. More importantly, though, and the reason for this, is that FTX and Alameda were the driving force behind Serum. Serum was a decentralized exchange that was the main liquidity provider behind the DeFi ecosystem of the Solana blockchain. When Alameda and FTX collapsed, so did Serum, and DeFi activity on Solana collapsed.
Solana's collapse could partly be attributed to over-centralization or at the very least, over-dependence on a few key actors. But this is not the case with Cardano.
Token Distribution
Solana was born from the mind of Anatoly Yakovenko and has always been very heavily supported by VCs and investors. This is clear when we look at the initial token distribution.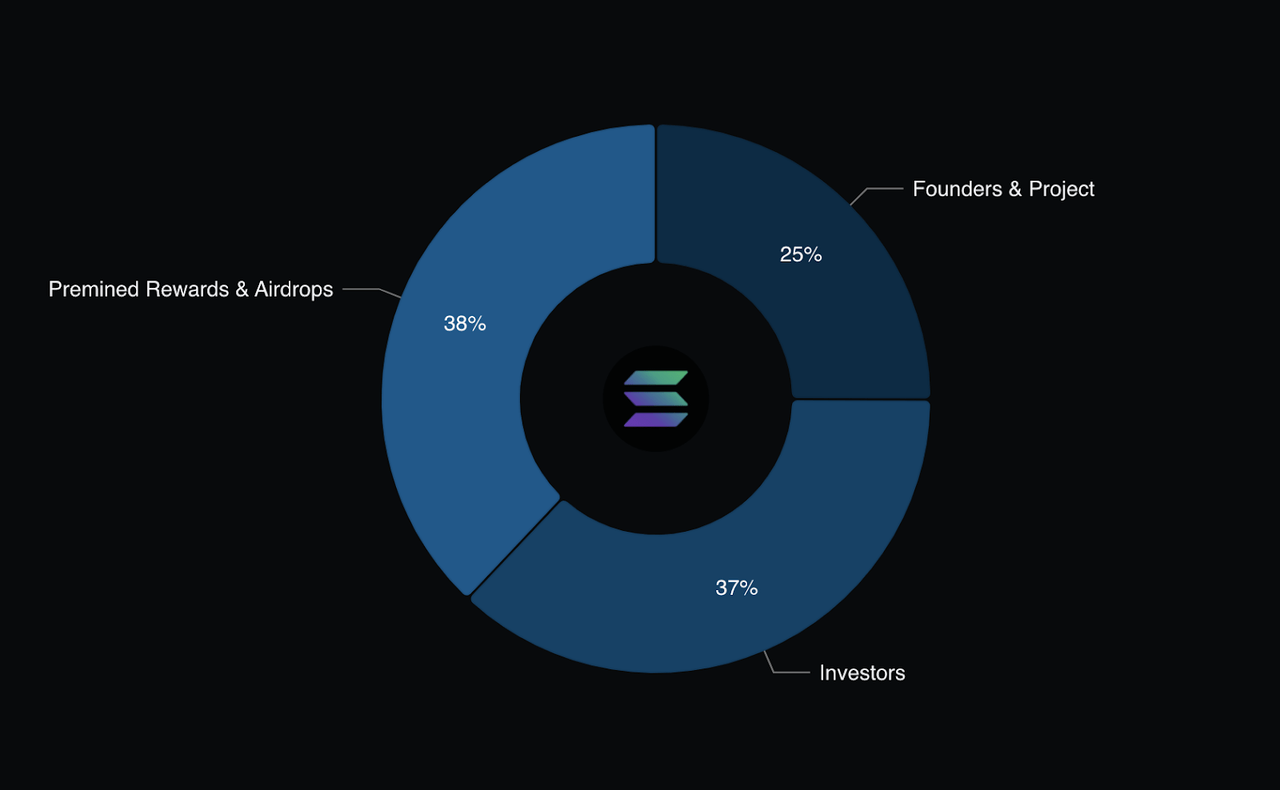 If we add up the tokens that were given to Founders and Premined Rewards and Airdrops, 63% of the token supply could be said to be in the hands of "insiders".
This is very different when we look at Cardano: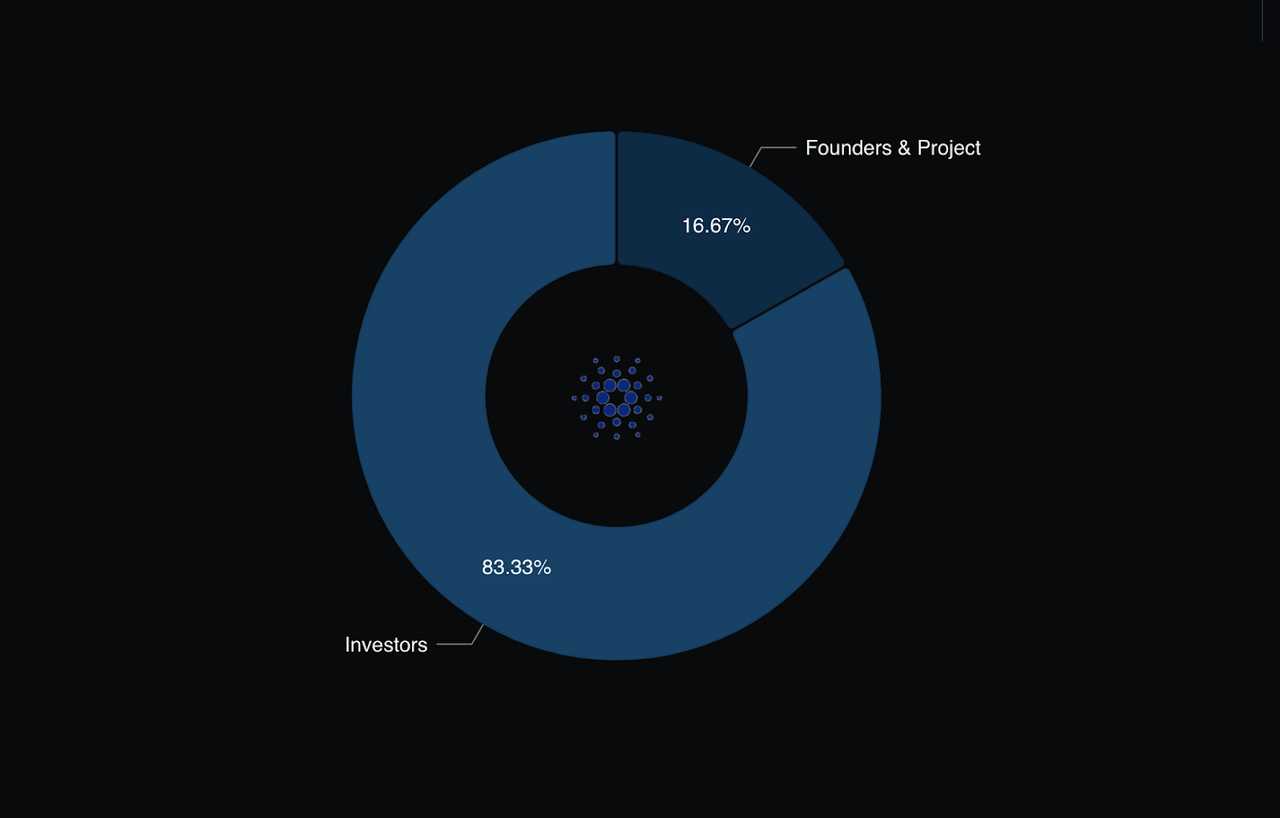 In Cardano's case, only 16.67% of the token supply is held by insiders, both over 80% available to the general public.
This means the Cardano network is a lot more robust, and this is also supported by number of validators, of which there are 2924 on Cardano, versus 1900 on Solana
Programming Language
Another key difference between Solana and Cardano is their programming language. Since both are ultimately designed to enable smart contracts, this is very important. Solana uses some more typical programming languages like C++ and Rust.
On the other hand, Cardano uses Haskell as the basis for its own programming language, Plutus.
The reason is that Haskell, particularly in conjunction with formal methods, is well-suited to write robust and correct code. But to understand why this is important for Cardano, we first need to explore what Haskell is and examine its role as a functional programming language.
Source: medium.com
In other words, Haskell favours "pure" functions, which always give the same results regardless of the inputs.
As we can see, the number of Plutus contracts has been increasing quickly, showing that developer activity is high in the Cardano blockchain.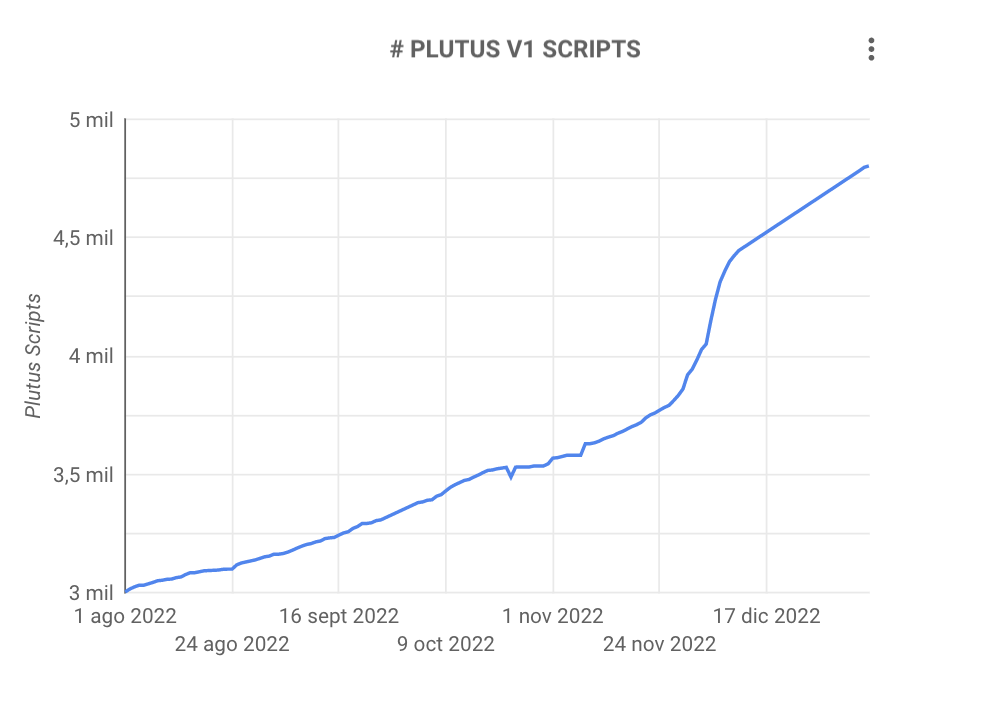 This is a key reason why Cardano, in my opinion, is superior to Solana. Cardano was designed very thoughtfully, which is also evident when we look at the very clear roadmap that the foundation has laid in front of us.
What's Next For Cardano In 2023?
Cardano has three major updates coming up in 2023.
First, at least two new stablecoins will be launched on Cardano. The foundation behind Cardano will be launching USDA on the Anses platform. There is also the DJED stablecoin being developed in partnership with Coti. This is being advertised as an overcollateralized stablecoin.
Another big update that will come to Cardano is Hydra, the network's layer 2 scaling solution. Like other scaling solutions, Hydra will allow transactions to be processed off-chain, which will take pressure off the main chain.
Lastly, Cardano will also be launching more Oracles, which connect the blockchain with real-world data. Currently, Cardano has Charli3.
The Cardano Chart
On the long-term chart, we have almost tagged the 50% fib retracement of our wave 1 in blue. However, my main expectation remains that wave 5 could extend into the 12-cent region, where we have a 61.8% retracement. Also, this is where the 1,618 ext of wave A lands us too. I'll have to reconsider if we can break above resistance at 59 cents, which is the wave 2 high.
Zooming into the short-term chart, we have completed five waves up in what I see as an A wave. This looks very impulsive, and it's not crazy to think we could rally into the 50-cent region. This is possible since we are dealing with a diagonal, so wave 4 can overlap wave 1 but not surpass the top of 2, which is why we have such a key resistance there.
Final Thoughts
Cardano continues to be one of my favourite L1 coins, and I have clearly stated why in this article. Though I expect we could see one more low, if you haven't got any Cardano yet, these are still good levels to start buying and Dollar-cost-averaging.
Editor's Note: This article covers one or more microcap stocks. Please be aware of the risks associated with these stocks.