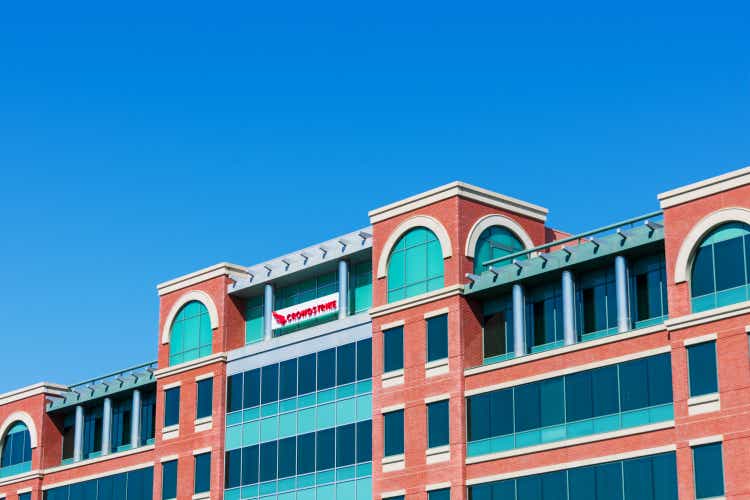 CrowdStrike Holdings (NASDAQ:CRWD) shares rose more than 1% in pre-market trading on Thursday after the cybersecurity company reported second-quarter results that topped estimates and tweaked its guidance, impressing Wall Street analysts.
KeyBanc Capital Markets analyst Eric Heath, who has a overweight rating and $200 price target on CrowdStrike (CRWD), said the company is a "leader" in endpoint security and is benefiting from a "substantial" change in the competitive environment, likely referencing Microsoft (MSFT) and SentinelOne (S).
"We reiterate our Overweight rating following an in-line [second-quarter and fiscal 2024] guide for ARR, consistent with our preview, and a 3-point raise to [fiscal 2024] operating margin guidance," Heath wrote in an investor note.
Looking to the third-quarter, CrowdStrike (CRWD) expects to earn 74 cents per share on an adjusted basis, with revenue between $775.4M and $778M. Analysts were expecting the company to earn 60 cents per share, excluding one-time items, on $774.14M in revenue.
The cybersecurity giant also raised the low-end of its full-year revenue guidance, as it now expects sales to be between $3.03B and $3.04B, up from a prior range of $3B to $3.04B.
Full-year earnings are forecast to be between $2.80 and $2.84 per share, above the $2.39 per share estimate.
J.P. Morgan analyst Brian Essex, who also has an overweight rating on CrowdStrike (CRWD), cited the better profitability and cash flow as offsetting the lack of upside in its annual recurring revenue outlook.
Essex added that he is "encouraged by the ongoing fundamental improvement," citing the adjusted operating margin of 21.3% and the anticipation of 30% free cash flow margins for the year.
In addition, Essex, who raised his price target to $170 from $165, also pointed out that CrowdStrike (CRWD) is continuing to make progress with Charlotte AI and pricing information is expected to be released at the company's Falcon conference in a few weeks.
BTIG analyst Gray Powell reiterated his buy rating on CrowdStrike (CRWD) and bumped his price target to $192 from $188 after the quarter, stating that the financial results were "very good."
"We were particularly pleased with the strength of emerging products (Cloud Security, Identity, and LogScale) which are likely growing over 110% on a combined basis and account for close to 20% of ARR," Powell wrote in a note, adding that continued market share gains in endpoint security against competitors was "encouraging."
"As a result, we left the FQ2 report with increased confidence in CRWD's long-term growth profile and made only minor changes to our topline forecasts."
More on CrowdStrike