This post was originally published on
this site
Share:
Ethereum (ETH) price is working on its recovery after it dipped to a two-week low on Thursday. While Bitcoin price has failed to make a similar move and head back above $26,500, Ethereum is outpacing Bitcoin and has been able to push above $1,800. One hurdle is in the way now. The green ascending trendline must be overtaken again by bulls before heading to $1,875.
Ethereum price slid below the green supportive trendline and made a two-week low on Thursday with nearly every crypto or altcoin component printing red numbers. Meanwhile, this Friday a small turnaround is noticeable, but not for everyone. Bitcoin price is still in the red, unable to jump above its recovery point, while Ethereum price has already advanced beyond that point at $1,800 and is primed to head higher.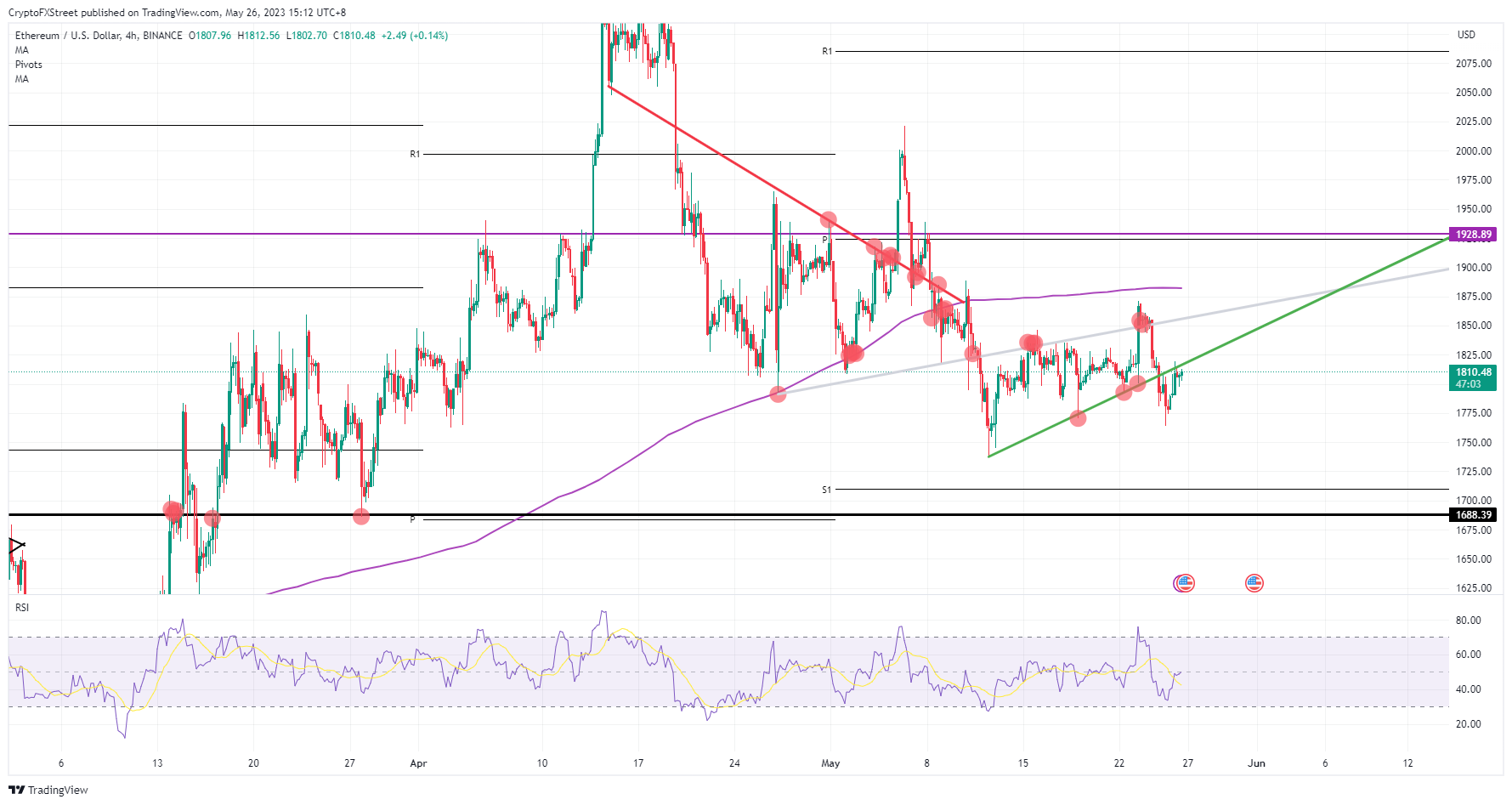 Bitcoin price is delaying a crash that has been brewing for roughly two weeks. A failure to push higher could result in a steep correction next week. The troubling macroeconomic conditions could be key in catalyzing and trigger a nosedive for BTC holders.
Bitcoin price fractal, as explained in the previous article, is very close to maturing. After producing a decisive daily candlestick close below the critical support level at $26,555, bears seem to have the upper hand.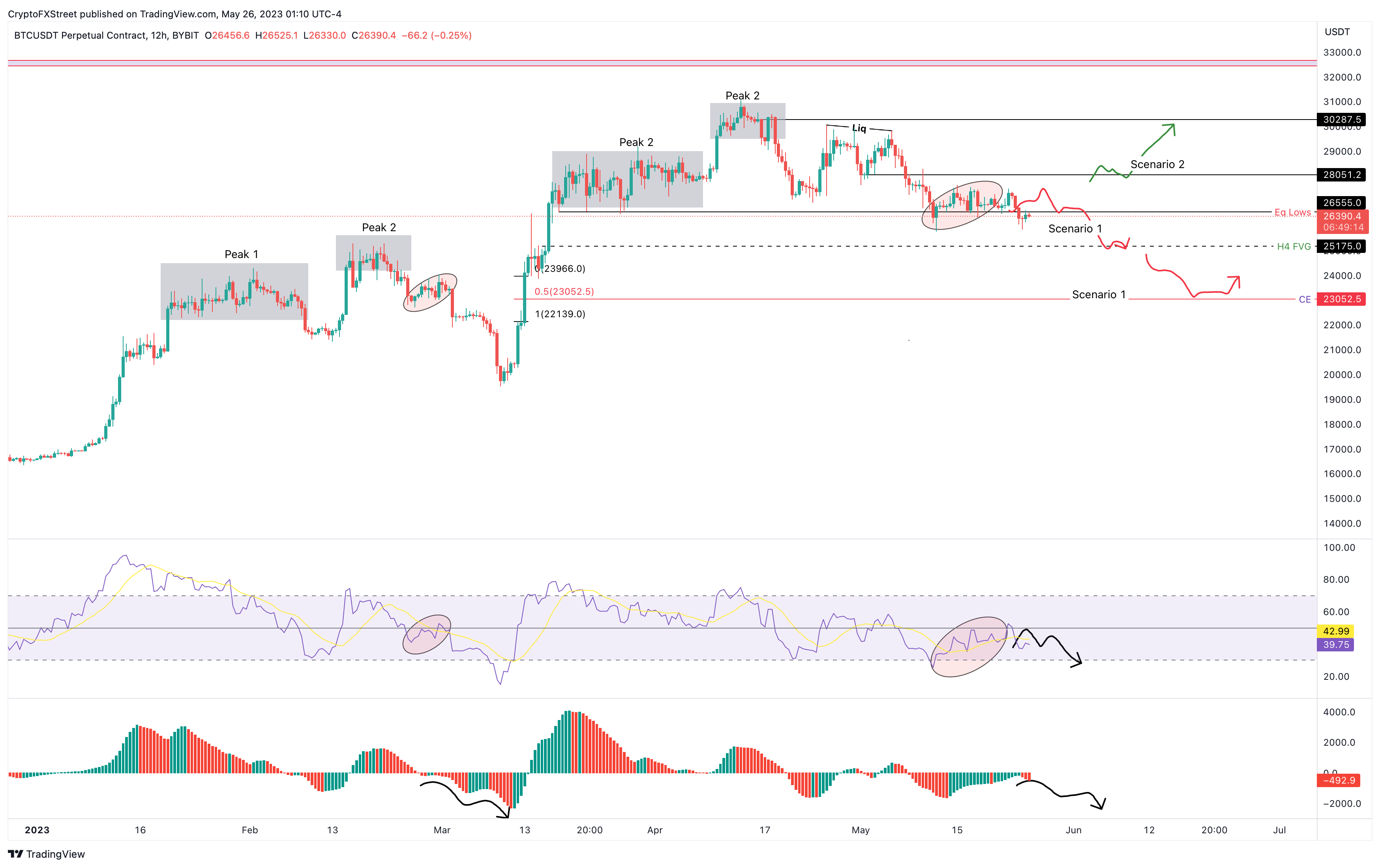 Cardano, one of Ethereum's main competitors, is gearing up for further decentralization through its Improvement Proposal (CIP-1694),  which is expected to bring the  Ethereum-killer altcoin into a new era of governance with decentralization in its decision-making. 
Charles Hoskinson, founder and CEO of Cardano,  said in a recent YouTube video that CIP-1694 will further decentralize ADA, setting an example for other cryptocurrencies in the ecosystem. Hoskinson explained how CIP-1694  is set to begin a new era of decentralization on the ADA network. The proposal is still up for discussion and items included in the upgrade will change with inputs from the developing team.