This post was originally published on
this site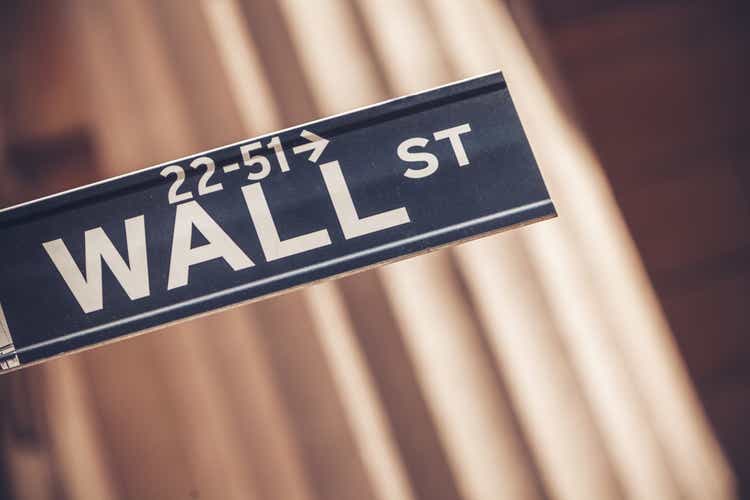 Wall Street closed out an uncertain week with a decline on Friday, as ongoing concerns about the banking sector weighed on the major U.S. equity averages.
The selling in the stock market was paired with more buying in bonds, with Treasury yields pushing further lower. Meanwhile, investors looked ahead the Federal Reserve's upcoming interest rate decision, set to take place next week.
The Nasdaq Composite (COMP.IND) closed -0.7%, the S&P 500 (SP500) -1.1% finished and the Dow (DJI) ended -1.2%.
The Dow Jones dropped 384.57 points to close at 31,861.98 and the S&P 500 retreated 43.64 points to end at 3,916.64. The slide in the Nasdaq concluded trading at 11,630.51, falling 86.76 points on the day.
All 11 S&P sectors ended in the red, led by a slide of more than 3% by Financials. Real Estate dropped more than 2%, with notable losses also coming from Materials, Industrials and Energy. Technology held up better than the rest of the market, with only mild declines in Info Tech and Communication Services.
"In a week where three US and one European banks failed, the S&P is on track to close up 2%, the Nasdaq up 6%, and the Dow close flat. (Which we can probably all agree is unusual. Then again, during a global pandemic, markets everywhere mooned, so, who is to say what's usual?)," Alex King of Cestrian Capital Research told Seeking Alpha. "The true picture is in any event masked by today being quad witching day – the reality of where the indices lie once market-maker hedges are unwound as quarter-end options expire, we won't know until Monday or Tuesday next week."
King added: "Overall though, equity markets look extremely strong in the face of substantial IRL assaults. We remain bullish for 2023."
Friday's slide took place amid enduring worries about the health of the banking space. Since the failure at Silicon Valley Bank earlier this month, industry players and regulators have scrambled to restore faith in U.S. banks, even amid ongoing turmoil in the sector.
Yields pushed lower again. The 2-year yield (US2Y), which topped 5% as recently as last week, dropped another 28 basis points to 3.85%. The 10-year Treasury yield (US10Y) fell 17 basis points to 3.41%.
While stocks slumped, the crypto market experienced gains, with Bitcoin (BTC-USD) rising more than 7% to a level above $26.7K. With these gains, stocks tied to digital assets got a boost as well, including Coinbase (COIN), which jumped nearly 11%.