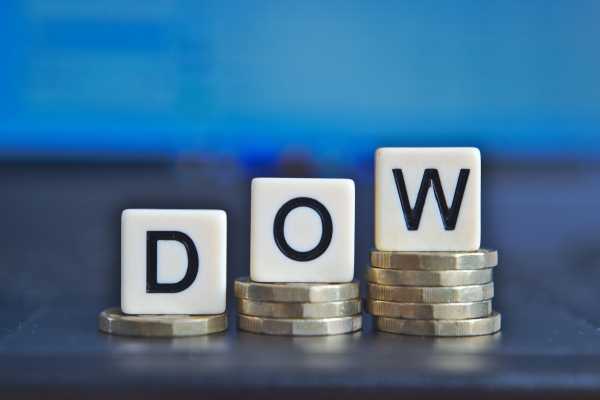 Market Awaits Crucial U.S. Jobs Data Amid Mixed Economic Signals
Stock futures on Friday pointed towards a positive opening, setting a hopeful tone as August drew to a close and investors braced for crucial U.S. employment figures. The Dow Jones Industrial Average futures suggested an opening climb by 120 points, an increment of 0.3%. Mirroring this optimism, the S&P 500 and Nasdaq 100 futures edged higher by 0.3% and 0.2%, respectively.
Treasuries React to Anticipated Labor Market Insights
In the fixed income sphere, U.S. Treasury yields inched upwards. The primary driver behind this movement is the impending August jobs report, scheduled for a 12:30 GMT release. Market experts, taking their cue from a Dow Jones poll, anticipate that the U.S. economy expanded its workforce by 170,000 positions in the past month. The broader trading community is holding its collective breath, hoping this report will indicate a significant economic deceleration. Such a slowdown might convince the Federal Reserve to reconsider its stance on imminent benchmark interest rate hikes.
Federal Reserve's Next Move: Speculations Abound
The financial streets are rife with speculation on the Federal Reserve's next course of action. A dominant sentiment is the anticipation of at least one more rate increase from the central bank. Fueling this theory is the recent surge in commodity prices, expected to impact personal consumption expenditures and the consumer price index figures for the upcoming months. As one analyst put it, "If inflation remains stubborn or even rises slightly, it may trigger more aggressive action from the Fed. The exact timing, be it September or October, remains the market's big question."
Corporate Performance Highlights
In the corporate sector, positive earnings reports buoyed spirits. MongoDB, a leading database software producer, and tech giant Dell Technologies witnessed their shares leap by 6% and 9% in after-hours trading, respectively, both surpassing earnings expectations. Not to be left behind, athletic wear brand Lululemon Athletica enjoyed a 2% stock price hike post its commendable earnings announcement.
Reflecting on a Turbulent August
In a retrospective glance, August painted a picture of volatility for the stock market. Even though there were multiple upbeat trading sessions which reduced the month's losses, major indexes reported a downturn. The S&P 500 retreated by 1.77%, the tech-heavy Nasdaq decreased by 2.17%, and the Dow Jones Industrial Average, encompassing 30 significant stocks, declined by a substantial 2.36%.
In light of these developments, the short-term forecast leans towards cautious optimism. While positive corporate earnings provide a silver lining, all eyes remain fixed on the Federal Reserve's imminent decisions in the wake of the upcoming jobs report.