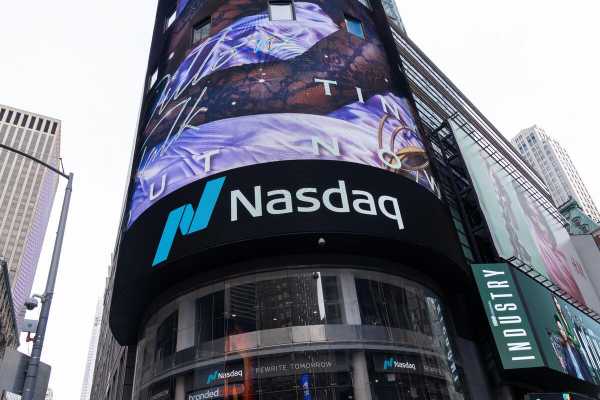 SP500 190923 4h Chart
SP500 pulls back as traders reduce their risks ahead of tomorrow's Fed decision. The Fed is expected to leave the federal funds rate unchanged, so traders will be focused on the comments from Fed Chair Powell. Treasury yields are moving higher today, which shows that bond traders believe that Powell may be more hawkish than previously expected. The yield of 2-year Treasuries settled above the 5.10% level, while the yield of 10-year Treasuries moved above 4.35%. The recent rally in the oil markets may lead to higher inflation and force the Fed to raise rates one more time this year.
Currently, SP500 is testing the support level in the 4430 – 4450 range. In case this test is successful, SP500 will head towards the next support, which is located in the 4335 – 4350 range.
NASDAQ 190923 4h Chart
NASDAQ is losing ground as traders focus on rising Treasury yields. Amazon, which is down by 2%, is among the biggest losers in the NASDAQ index today.
If NASDAQ stays below the 15,200 level, it will head towards the support at 14,560 – 14,680. RSI is in the moderate territory, so there is plenty of room to gain additional downside momentum.
Dow Jones
Dow Jones 190923 4h Chart
Dow Jones is trying to settle below the support at 34,500 amid a broad pullback in the equity markets. Dow Jones' pullback is led by Disney, which is down by 3% after revealing its plans to double investment in its Theme Parks.
In case Dow Jones settles below the 34,500 level, it will move towards the support at 33,600 – 33,700.
For a look at all of today's economic events, check out our economic calendar.