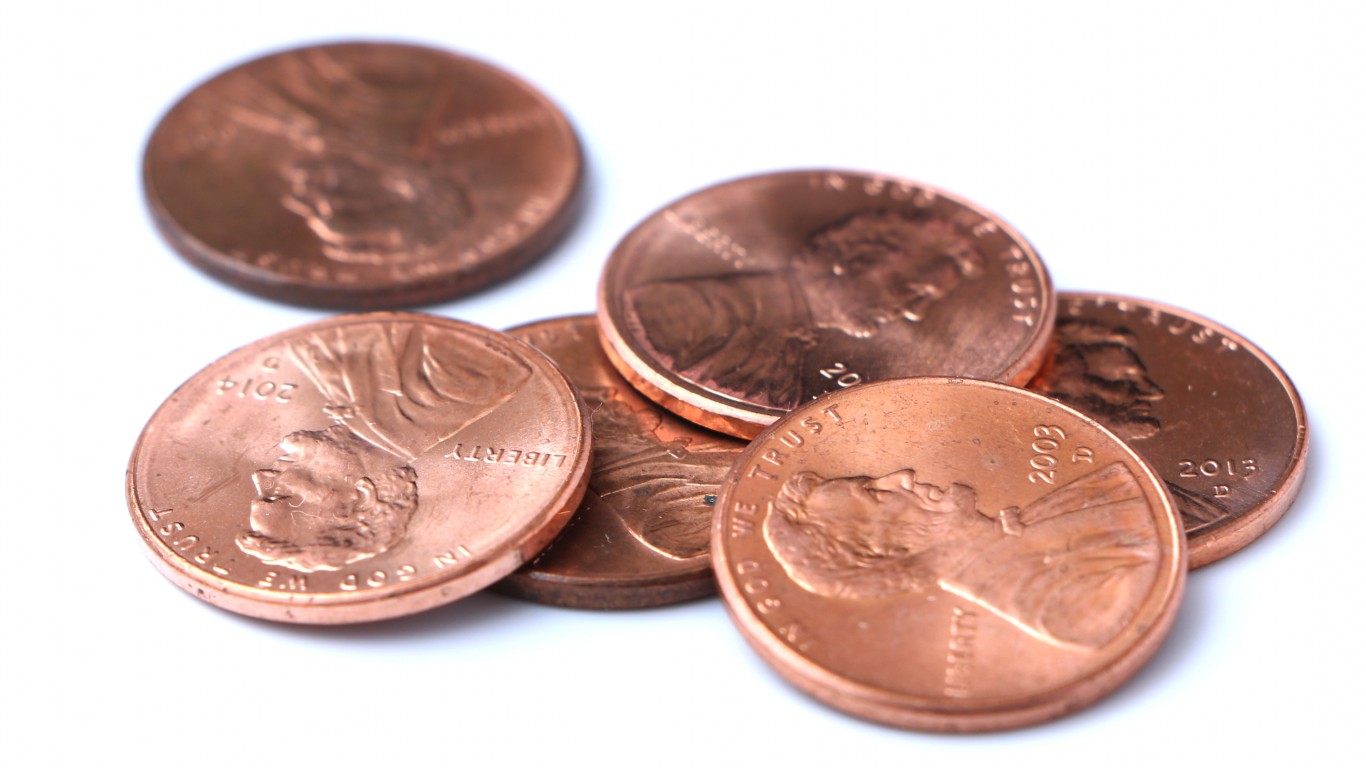 Wall Street thinks the prospects for Nikola Corp. (NASDAQ: NKLA) will not recover. It trades as a penny stock at $1.27 a share. No positive sentiment about the electric truck maker's future can pull it out of a tailspin. (These are the 13 biggest electric vehicle business failures in American history.)
Nikola has sold off 79% in the past year. This has wiped out about $3 billion in market cap. The drop is partly due to a bond sale at $325 million. These bonds can be converted into shares and cause dilution. Nikola also said a recall would likely make its 2023 delivery forecast too optimistic.
However, the recent bad news is not Nikola's primary problem. Nikola is a small boat in a sea of other small EV companies, each with sales that make them irrelevant. No matter how strong their balance sheets are, they cannot compete with Tesla or all of the world's manufacturers, which have begun to flood the market with their own electric vehicles (EVs).
The EV companies most unlikely to survive the decades as independent companies are Lucid and Rivian. Each has suffered a stock sell-off of its own.
While Tesla has reached the point where it sells 400,000 vehicles a month, the smaller companies are fortunate to sell 10,000. As Tesla reaches the market with the Cybertruck, it will stake a position at the center of the electric pickup market.
Ford is the best example of a traditional car company that has pumped billions of dollars into its EV efforts. Its F-150 Lightning could take an early lead in electric pickups. However, Ford recently scaled back its ambitious EV production schedule.
The final and most deadly challenge to Nikola is the price cuts that have rocked the EV industry. Margins will be small or even worse, and losses may be permanent.
Sponsored: Tips for Investing
A financial advisor can help you understand the advantages and disadvantages of investment properties. Finding a qualified financial advisor doesn't have to be hard. SmartAsset's free tool matches you with up to three financial advisors who serve your area, and you can interview your advisor matches at no cost to decide which one is right for you. If you're ready to find an advisor who can help you achieve your financial goals, get started now.
Investing in real estate can diversify your portfolio. But expanding your horizons may add additional costs. If you're an investor looking to minimize expenses, consider checking out online brokerages. They often offer low investment fees, helping you maximize your profit.