This post was originally published on
this site
InvestorPlace – Stock Market News, Stock Advice & Trading Tips
Choosing a promising cryptocurrency amid thousands can be daunting. Indeed, most investors look at top options such as Bitcoin (BTC-USD) or Ethereum (ETH-USD), with these cryptos usually providing enough diversification over the long term.
Keep in mind that both Bitcoin and Ethereum are massive in size. While that doesn't mean they can't grow immensely from here, those with a more growth-oriented market view may want to look for the so-called "next Ethereum" or the "Ethereum killers".
So, where to start? Investors have plenty of smart contract-enabled blockchain projects from which to choose. Here are three of the best-known Etheruem alternatives I think could have a shot of taking market share away from the incumbent over time.
Solana (SOL-USD)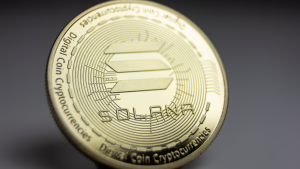 Source: Rcc_Btn / Shutterstock.com
Amidst crypto giants like Bitcoin and Ethereum, Solana (SOL-USD) emerges as a promising star, challenging Ethereum's dominance. Despite a tumultuous journey from $260 to around $25, Solana's potential remains significant.
Solana is evolving as the "Visa for digital assets" with institutional adoption and scalability advantages. Positioned as an "Ethereum challenger," it excels in decentralized finance and NFTs, making it a crypto contender to watch.
Ranked in the top 10 by market cap, Solana holds less than 1% market share. Despite its performance in 2023, its technicals present an appealing case. Overcoming the $27 resistance could trigger substantial upside potential, targeting $32.40 and potentially $40-plus gains in 2023.
Avalanche (AVAX-USD)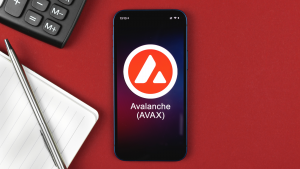 Source: FellowNeko / Shutterstock
Avalanche (AVAX-USD) gains prominence as a pioneering blockchain with scalability and DeFi focus. Partnerships, transaction growth, and innovation highlight its resilience and potential in the crypto landscape.
AVAX, Avalanche's native token, serves as a unit of account, pays network fees, and supports blockchain security through staking. Avalanche and Solana are fast, scalable blockchain platforms with distinct differences. This includes both platforms support DeFi and dApps. However, Solana emphasizes decentralized exchanges, attracting notable DeFi projects.
Avalanche's Q2 2023 DeFi metrics are mixed: daily active addresses doubled, but Total Value Locked (TVL) fell 19%, raising concerns. Despite this, Avalanche remains in the asset tokenization trend, with a $50 million program to acquire tokenized assets, showing potential for growth.
Cardano (ADA-USD)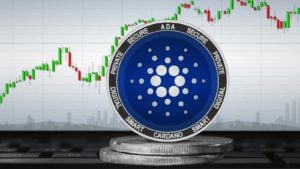 Source: Shutterstock
Cardano (ADA-USD) stands out among numerous altcoins due to its thoughtful long-term strategy and emphasis on proof-of-stake technology, which sets it apart as an eco-conscious crypto opportunity.
Cardano is not only eco-friendly but also aims to connect diverse blockchains through interoperability. Led by the Cardano Foundation, a consortium of cryptography and software development experts, Cardano focuses on scalability, security, and practical use cases.
Cardano's deliberate development pace contrasts with rapid-growth approaches, affecting its short-term price. Yet, this approach may lead to substantial value creation in the future. The project's affordability appeals to investors aligned with its development philosophy.
On the date of publication, Chris MacDonald has a LONG position in ETH, SOL. The opinions expressed in this article are those of the writer, subject to the InvestorPlace.com Publishing Guidelines.
Chris MacDonald's love for investing led him to pursue an MBA in Finance and take on a number of management roles in corporate finance and venture capital over the past 15 years. His experience as a financial analyst in the past, coupled with his fervor for finding undervalued growth opportunities, contribute to his conservative, long-term investing perspective.
More From InvestorPlace
The post The Next Ethereum? 3 Altcoins Poised to Dominate in 2024 appeared first on InvestorPlace.