This post was originally published on
this site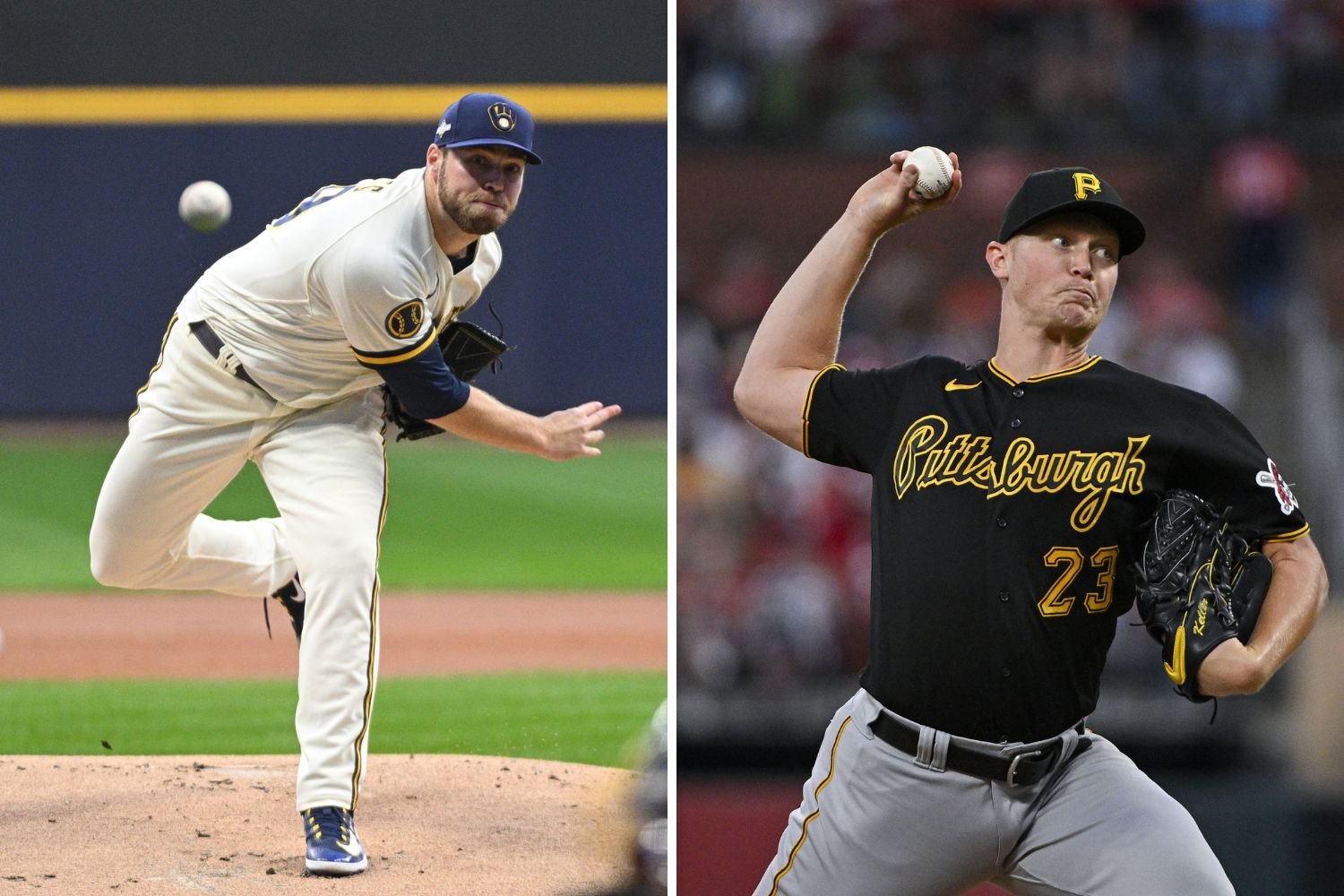 If you haven't yet, you can download the (FREE!) big list of trade ideas, which is a PDF compiling submissions from our community. Each proposal was explained, vetted, and analyzed. Anyone can access this installment of our 2024 Offseason Handbook, whether you are a Caretaker or not.
This call for imaginative yet considered trade ideas yielded a wide range of theoretical swaps, involving many different players. Some were off the wall; others seemed downright plausible. One person submitted a three-team deal involving six players.
I encourage everyone to read through all of the many ideas unpacked in the PDF, but here I'm going to pull out some themes and takeaways that struck us as we went through all your submissions.
Corbin Burnes is a good trade fit for the Twins
Clearly the rumors of Burnes' availability, with reports that the Brewers are willing to trade "virtually any player" following Craig Counsell's exit, have piqued the interest of Twins fans, and for obvious reasons. Burnes is a frontline starter capable of offsetting the loss of Sonny Gray like few others could. 
Multiple different trade submissions targeted Burnes, including a really well thought out and explained framework from Matthew Trueblood, who has unique dual insight as editor for both a Twins and Brewers website.
If Milwaukee would be down to deal Burnes and his one remaining year of control for Jorge Polanco and David Festa, as Matthew suggests, I think I'd take that in a second.
Payroll could be an impediment in making a big splash
The pesky knowledge of a looming Twins payroll decrease threw some cold water on a few otherwise intriguing trade ideas. Multiple people took a shot at acquiring Juan Soto from San Diego, but even if the Twins could muster a worthy package, it's hard to see how another $30 million salary fits on the books. The same is true to a lesser extent with Pete Alonso, another known trade candidate.
One popular name whose pursuit could be stymied by payroll implications is Tyler Glasnow. He's an appealing fit for the Twins as a frontline talent with one remaining year of control, but the same reason Tampa is looking to unload Glasnow is the same reason Minnesota may struggle to accommodate his addition; the righty is owed $25 million in 2024.
David Festa is a popular trade chip
In trying to conceptualize trades that would be considered realistic, many respondents included pitching prospects, which tells us they were taking the assignment seriously. Festa was named in six different Twins trade packages, and Marco Raya was in a few others. Twins Daily has these two ranked as the top two pitching prospects in the organization, fourth and fifth overall.
Minnesota's front office might prefer to trade exclusively from its position-player depth, but young arms are the currency of baseball. As I wrote in an earlier Handbook chapter, "If the Twins front office is big-game hunting this winter, these are names they'll need to make themselves comfortable including."
People are eyeing Mitch Keller as the next Pablo Lopez
The Lopez trade worked out extremely well, so it's unsurprising that many fans are eager to try and replicate it. Pittsburgh's Keller was called out in multiple submissions as a target with similar traits: he's pretty young (27) with good-not-great performance and upside to potentially be tapped. Like Lopez a year ago, Keller has two remaining years of team control, and they don't figure to be that expensive.
Of course, for these reasons, the Pirates won't be giving him away. Players dangled in various hypothetical Keller trades included Edouard Julien, Matt Wallner, and both of the top two pitching prospects mentioned above.
Unloading salary for prospects looks like a realistic path
It's no surprise that there were a lot of different deals in the book involving Max Kepler and/or Jorge Polanco, given that both are logical candidates to be shopped this winter. Several of these proposals brought back immediate impact talent, but if the Twins are truly motivated to move one or both for salary reasons, a trade that brings back prospects might be most likely — particularly if the Twins are using this step-back in spending as an opportunity to reload their longer-term pipeline.
One trade suggestion from user Cory had the Twins swapping Polanco for RHP Tom Harrington, the No. 6 prospect in Pittsburgh's system. Another submission, from "harmony," sent both Polanco and Kepler to Seattle for their top pitching prospect Emerson Hancock.
If you haven't yet, we encourage you to explore the Big List of Twins Trade Ideas and share your own thoughts, or any ideas for offseason trades that might've been inspired by others.