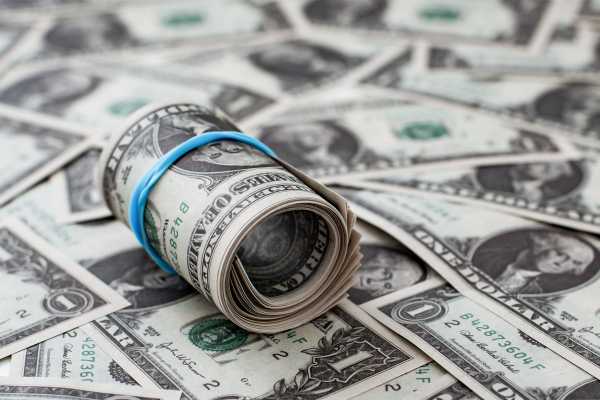 Dollar's Consistent Ascent
The U.S. dollar demonstrated resilience, approaching a six-month high, further anchored by positive economic data. Despite minor fluctuations, it's on the brink of its ninth successive weekly gain, with the dollar index positioning at 105.29.
Bolstered by Domestic Indicators
August unveiled the U.S. industrial sector's prowess as production numbers outshone Dow Jones predictions. Furthermore, the Empire State Manufacturing Survey from New York signaled a burgeoning sector, advancing by 21 points. These metrics, combined with the commendable performances in business conditions, new orders, and shipments, all attest to the U.S. economy's robust nature, reinforcing the dollar's supremacy.
Central Banks' Diverging Strategies
The European Central Bank (ECB) made headlines with its rate increment to a notable 4%. Yet, speculations abound that this could mark the culmination of the ECB's rate-hike era. This shift underscores the widening disparity between ECB's and the U.S. Federal Reserve's monetary blueprints. As the latter mulls over potential rate augmentations, this dichotomy is likely to fortify the dollar's standing further.
Asian Currencies Navigate Economic Signals
The yen's decline to a 10-month trough emanated from the Bank of Japan's dovish leanings, distinguishing it from its global peers. Simultaneously, China's yuan witnessed a brief surge, propelled by favorable industrial and retail figures. However, subsequent interventions by the People's Bank of China, aiming to fortify a tentative economic revival, introduce uncertainties for the yuan's trajectory.
Forecast: U.S. Dollar's Bullish Prospects
In the near term, the U.S. dollar appears positioned for a positive trajectory, bolstered by strong domestic data and contrasting central bank policies. While the euro hints at a slight recovery, prevailing market sentiments suggest that the dollar's dominance will remain largely uncontested in the upcoming period.
4-Hour US Dollar Index (DXY)
The US Dollar Index (DXY), based on the 4-hour chart data, currently trades at 105.192, exhibiting a slight reduction from its previous position of 105.316. It's significant to note that the DXY's current position is comfortably above both the 200-4H moving average of 103.635 and the 50-4H moving average of 104.855. This suggests strength and bullish momentum.
The 14-4H RSI stands at 58.99, indicating a strengthening momentum without being overbought.
Moreover, the index hovers just above its main support between 104.699 to 104.403, yet it's slightly above the main resistance beginning at 105.184. To sum it up, the US Dollar Index displays a bullish stance, given its position above both moving averages, proximity to primary resistance, and a relatively strong RSI reading.