This post was originally published on
this site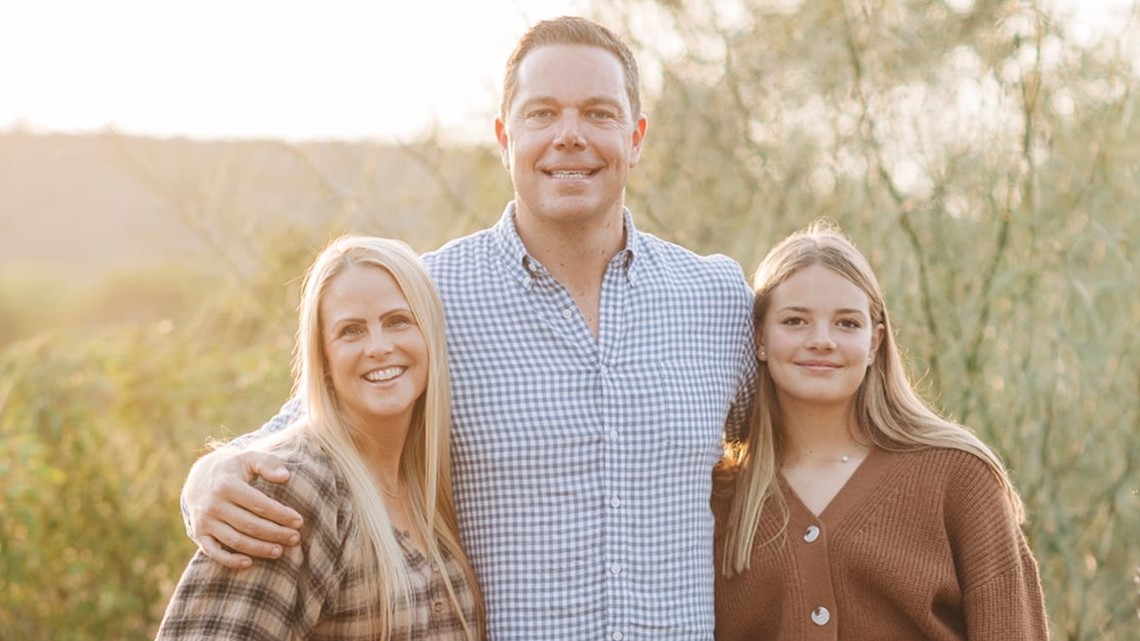 "It's your worst nightmare coming true," said Caroline Barr tearfully.
CARLSBAD, Calif. — The widow of a Carlsbad man who died in an avalanche last week while skiing in Utah, wants him to be remembered as a devoted husband and loving father.
"We told each other we loved each other every day," said Caroline Barr during an interview with CBS 8 on Friday.
Her husband, 46-year-old Ryan Barr, died March 9.
"It's your worst nightmare coming true," she said tearfully.
"The last time we talked was Wednesday," she said. "He was going [to be gone] for two nights, he was supposed to come back on Friday and he changed his flight to come back early because my daughter had a soccer game on Friday night and he wanted to be there."
She described her husband as the love of her life. They had been married 15 years.
"We were in love," she said. "We were really happy. He was my person."
The couple has a 13-year-old daughter named Anna. Barr said back when she was in preschool, Anna dressed up like her dad for 'Dress Up Like Your Hero Day' at school.
"Anyone that met Ryan would say he was the most steady, loyal, gentle person. A lot of people would call him a gentle giant because he was a big guy. He was 6'5 and really strong," said Barr.
"I just want him to be remembered as an awesome husband, father and friend," she said. "I want my daughter to remember him and how much he loved her." 
According to the Summit County Sheriff's Department, authorities received a call at approximately 3:30 pm of a reported Avalanche in the Weber Canyon backcountry area. Multiple agencies responded. 
Two burials were confirmed and both individuals were located. Life saving measures were performed. One individual was confirmed deceased, the second patient was transported to a nearby hospital. 
A group of guided skiers unintentionally triggered a hard slab large avalanche in Upper Weber Canyon. Two skiers were caught, carried, and buried. A transceiver search ensued. One skier was successfully excavated and flown to a nearby hospital. The other skier was buried deeper and wasn't breathing when he was uncovered. Both air ambulance and guide personnel initiated CPR, but he passed away at the scene.
Barr said her husband was an experience skier. 
"He wasn't risky, he was very cautious," she said. "We had just spent an awesome week in Park City skiing as a family."
She's still trying to make sense of what happened. So far, she said this is what she knows is true.
"Family is the most important thing, surrounding yourself with your loved ones," she said. "I feel like it's too contrived and trite to say 'You never know what tomorrow is going to bring,' but it's certainly true. Don't take your people for granted."
Barr was skiing with Park City Powder Cats. CBS 8 reached out to the company to find out more information about what happened. The company released the following statement. 
WATCH RELATED: Cal Fire conducting rescues after a historic California mountain snowstorm