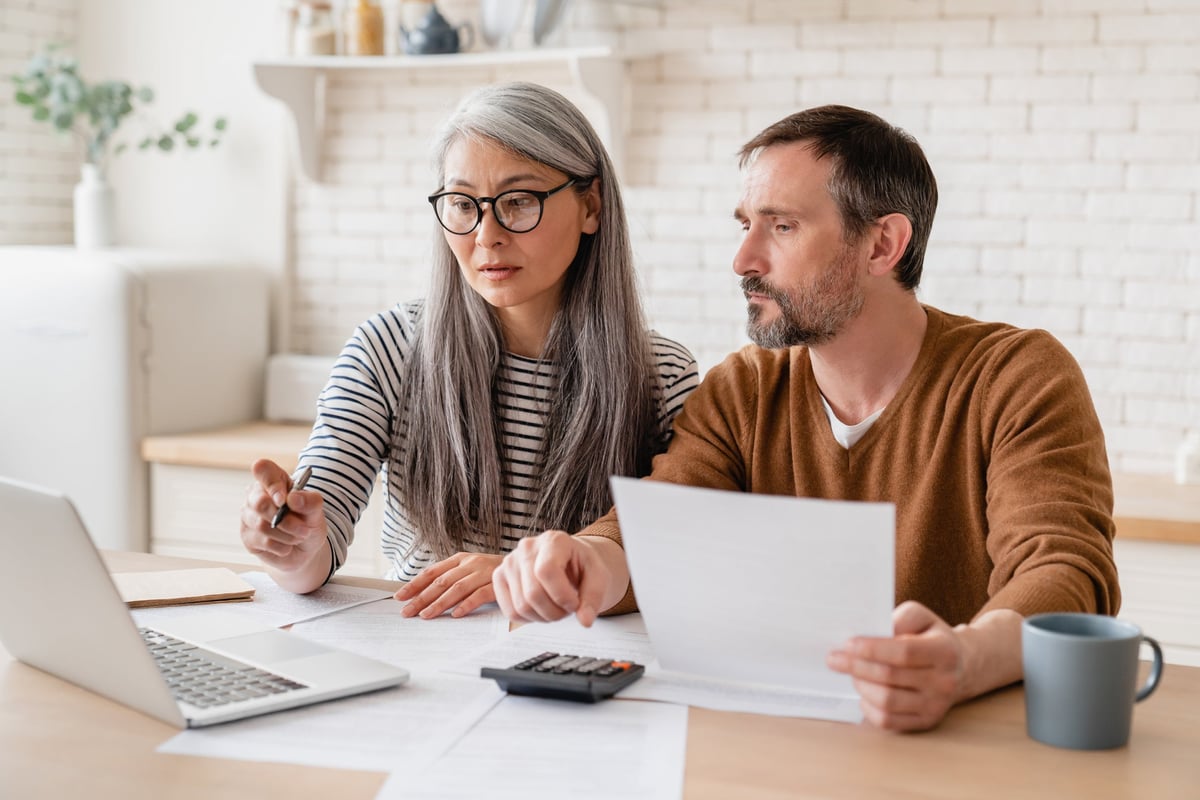 Saving for retirement is an important habit so that you can live comfortably once you stop working. Social Security benefits help, but they don't cover everything. In fact, they usually only replace about 40% of pre-retirement earnings. A healthy retirement nest egg can help you bridge that gap, cover your expenses, and enjoy your golden years.
Unfortunately, many Americans don't feel like they're on track with their retirement savings. A shocking number don't have any money saved for retirement. Here's the latest data and what you can do if your retirement account isn't where you'd like it to be.
American adults are falling behind on their retirement savings
Among non-retired Americans, 28% don't have any retirement savings, according to Federal Reserve data gathered in a savings study by The Motley Fool Ascent. That number has been on the rise, too. In 2021, 25% of non-retired Americans reported not having any retirement savings.
The glass-half full outlook on this would be that 72% do have some money saved for retirement. Even so, the majority don't feel confident in their retirement savings. Only 31% of non-retired Americans believe their retirement savings is on track, down from 40% in 2021 and the lowest percentage since 2017.
Not having enough retirement savings is a major issue. It could eventually lead to working longer than you'd like or needing to live on a tight budget as a senior. With the potential impact of inflation and how much health care can cost, it's always better to have more than you need, not less.
Feeling like you're not on track for retirement is also stressful. You might worry about what you'll do when you get older and if you'll ever be able to stop working. The good news is that you can make lots of progress on your retirement if you know what to do. And the earlier you get started, the easier it will be.
How to get your retirement savings on track
If you aren't saving for retirement yet, the first thing to do is see what your options are. Here are a few of the best and most common choices.
A401(k) plan is a retirement account that many companies offer to their employees. If your employer offers one, it's a way to get retirement contributions taken directly out of your paycheck. Contributions are tax-deductible.
Anindividual retirement account (IRA) is a type of account anyone can open and use to invest for retirement. Just like with 401(k)s, contributions are tax-deductible.
ARoth IRA is another type of IRA. Contributions aren't tax-deductible, but withdrawals are tax-free. Many employers also offer Roth 401(k)s as an alternative to traditional 401(k)s.
A 401(k) is a good place to start, if you have that option available. IRAs and Roth IRAs also work well, either instead of or in addition to a 401(k).
Next, commit to putting a portion of your income toward your retirement savings every month. A popular starting point is 10%, but any amount can work. You can contribute less if you can't afford that much, or more if you have plenty of discretionary income. Just keep in mind that there are IRA contribution limits that you don't want to exceed.
Once you've decided how much to contribute, make it automatic. This is easy if you're saving through a 401(k), since contributions will come right out of your paycheck. With IRAs and any other brokerage accounts you use, there will most likely be an option to automate your investments. I recommend doing this to get into the habit of saving on a consistent schedule.
Invest your retirement savings to maximize growth
Contributing to a retirement account every month is one of the best habits you can build. There's one other key move you need to make: Invest that money so it can grow.
Every retirement plan has investment options. With 401(k)s, it will depend on the plan provider, but most offer various investment funds. With IRAs, you can invest in all the same options you could invest in through a brokerage account, meaning stocks, bonds, and investment funds.
As far as what to invest in, target-date funds are a simple, effective option. These set up an investment portfolio for you, optimized for your chosen retirement year. Mutual funds are another option. These put your money in a large number of investments, typically in stocks. Many of these invest in hundreds of companies, allowing you to build a diversified portfolio in as little as one investment.
By contributing to a retirement account every month and investing that money, your nest egg will grow and grow. The sooner you start, the more time your money has to grow through compound interest. If you haven't done so already, that's a great incentive to get started right away.
Our best stock brokers
We pored over the data and user reviews to find the select rare picks that landed a spot on our list of the best stock brokers. Some of these best-in-class picks pack in valuable perks, including $0 stock and ETF commissions. Get started and review our best stock brokers.