Investment Alert: Buy AirBNB (ABNB) Under $145/share
Disclaimer: Investment Alerts have a medium to long-term time horizon. These do not constitute financial advice and you should contact a financial advisor before deciding whether it is appropriate for your individual circumstances.
Sit back. Sip a coffee. This will be a good one.
Let's begin with the screaming headline: "Airbnb is collapsing"
Sell, Sell, SELL, you might think.
Look at the graphic below and the quote accompanying it a few weeks ago on Twitter.
"The Airbnb collapse is real. Revenues are down nearly 50% in cities like Phoenix and Austin…
…Watch out for a wave of forced selling from Airbnb owners later this year in the areas hit hardest by the revenue collapse."
Holy Batman, get out as quick as you can of this stock, right?
Or better yet, short sell it? Well, before you do.
Let's investigate why the stock is up 20 points and why it probably has a long way more to go.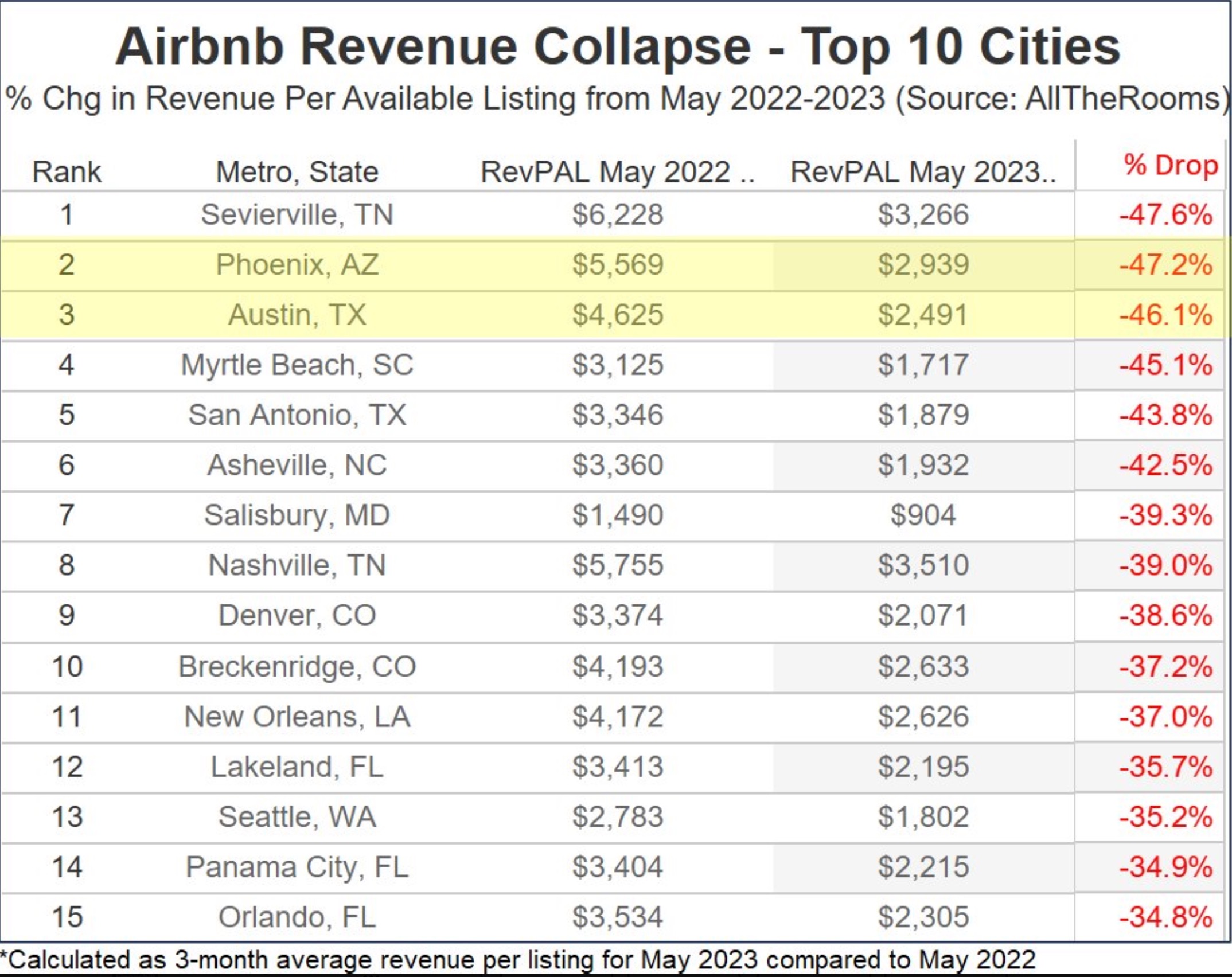 Key Points
The narrative surrounding Airbnb was very negative a few weeks ago yet the stock is up a lot since
The price action suggested that the narrative was not correct.
An examination of the chart suggests the stock can still go a lot higher.
What Happened?
Nick Gerli, CEO of Reventure Consulting, tweeted that revenue per available listing (RevPAR) for Airbnb hosts in some U.S. cities had fallen by as much as 47% year-over-year.
Gerli based his analysis on data from AllTheRooms, a vacation rental comparison shopping site.
However, other data vendors have disputed Gerli's findings, saying that the decline in RevPAR is not nearly as dramatic.
Airbnb has also disputed Gerli's findings, saying that their own data shows that more guests are traveling on Airbnb than ever before.
AllTheRooms has not commented on the controversy.
Gerli has said that he is reviewing the discrepancies in the various vendors' data, and may publish more data soon.
Now What?
A huge lesson can be learned from this Airbnb fiasco. While the narrative of Airbnb's collapse went viral, the stock actually took off thereafter, up 20 points in a few weeks. It's a good reminder to focus on price action over narrative.
Now look at the chart below and you can see that it is clearly in a short-term uptrend, and the odds are it will move up to the downtrend resistance line close to $180 per share before this bullish move comes to an end.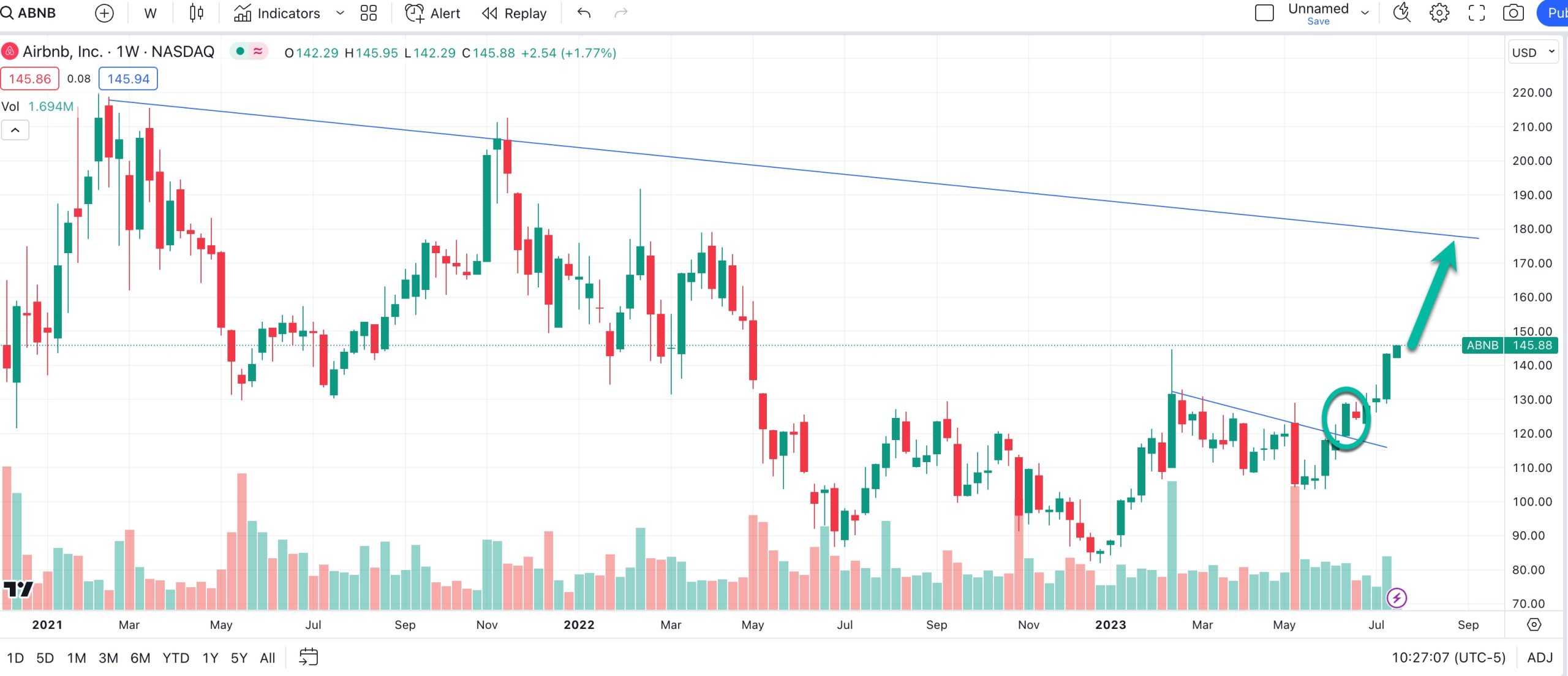 If that proves correct, there is another 25 points at least in upside for Airbnb, however it would be best to add on pulbacks at this stage. A weekly reversion to gather steam for the next surge higher would be ideal in fact.