It all seemed so rosy during the summer of 2023. Markets were booming, bad news was tossed to the curb. Stocks were flying high. And then in early August, the trend changed.
In a matter of days, a tectonic shift took place in three stocks that warned danger lies ahead for the market as a whole.
Upstart
In less than a week, Upstart plunged by almost 30% from the $70 region to the low $50s.
Upstart had lured in investors for a second time; the first time was when it ran $30 to $400 in 2021 before crashing to $12 per share at the start of the year.
After building a base, it took off and flew high once again, sucking in new traders who bought the narrative that credit cards would be replaced by buy now, pay later firms like Upstart. It's a sexy talking point, but it's a long way from coming to fruition.
Our best analysis shows that fair value sits at $46 per share. So trading at $70 per share implied severe overvaluation, yet complacency had set in by end of July.
It wasn't until early August that reality hit. Perhaps this stock doesn't deserve its high premium. And in the virtual blink of an eye, the gains were gone. That's a sign the market is coming to its senses, and warning risk is high.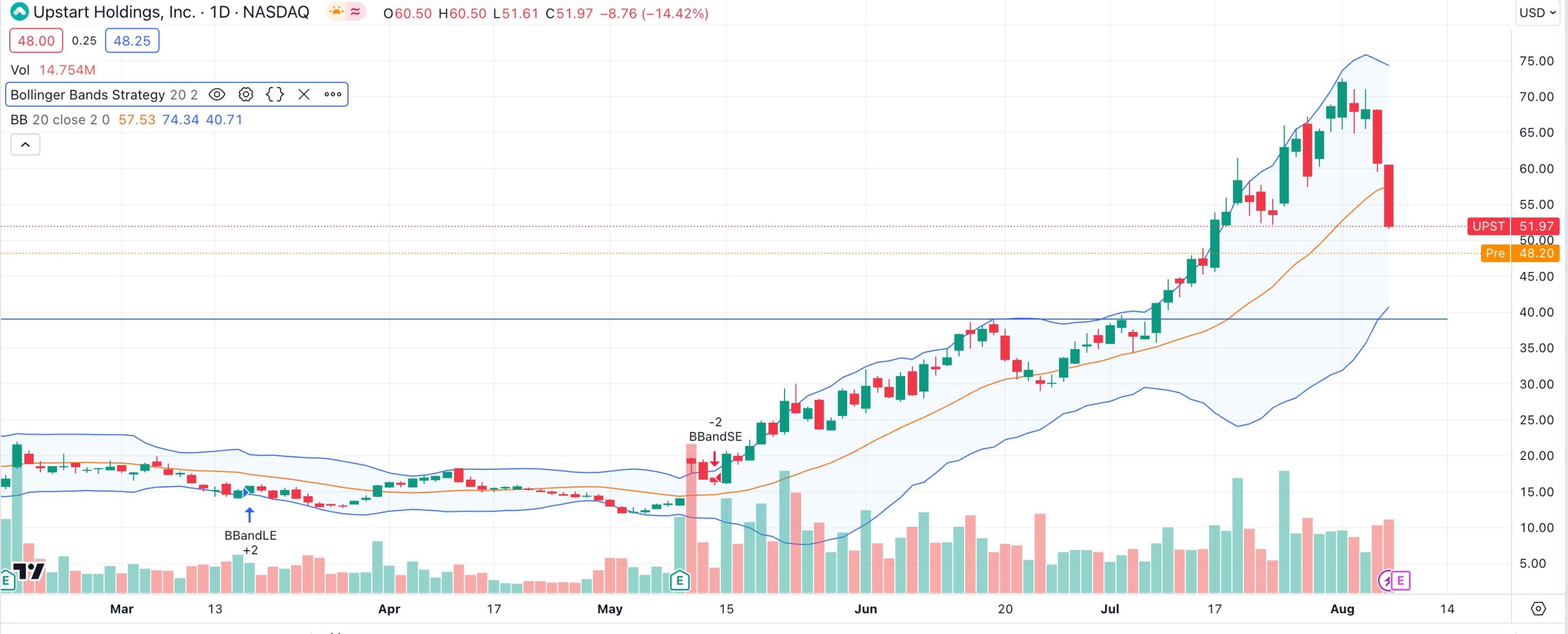 Datadog
Datadog had also gone a great run from the $60 region to almost $120 per share, a virtual double in the space of a year.
When the market is complacent, good news and bad news lead to higher prices. The bad news is simply shrugged off.
But that wasn't the case when Datadog reported on August 8.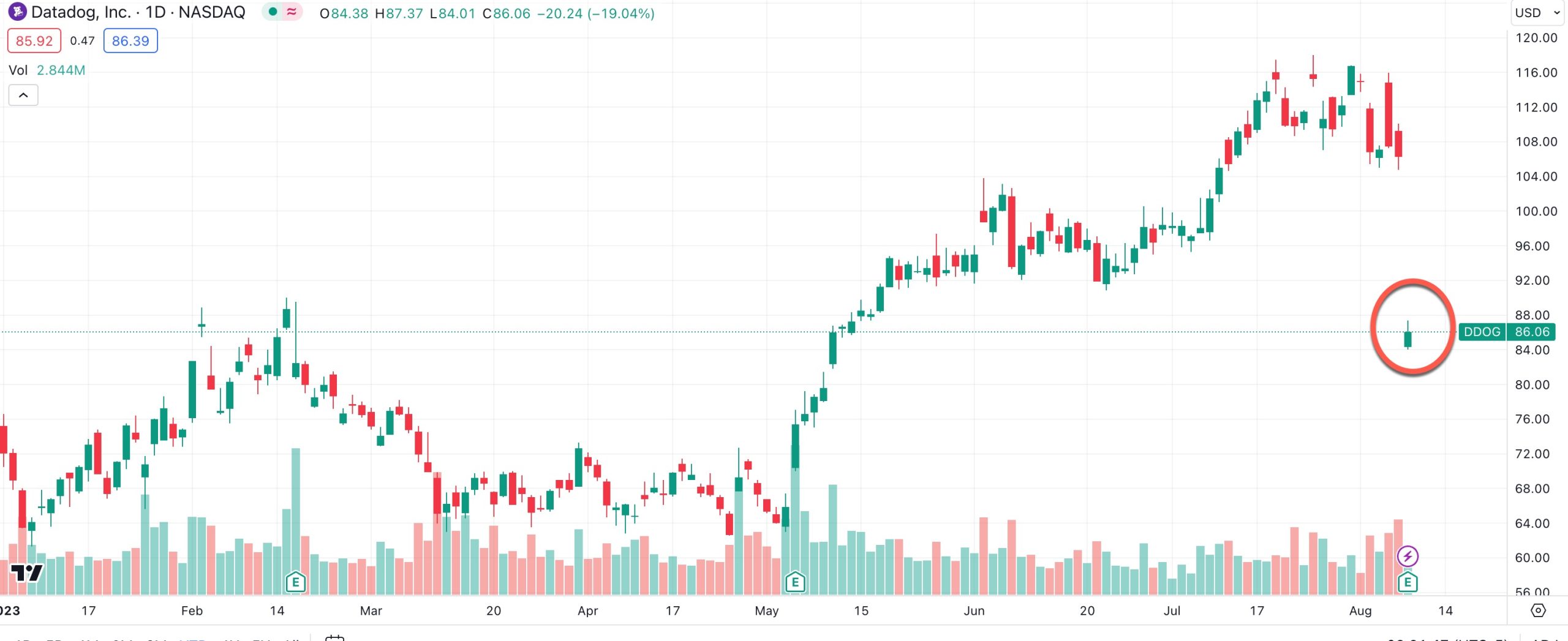 The stock crashed on news of a slight deceleration in growth. Again, that's a tectonic shift in market behavior, punishing a stock for a slowdown instead of shrugging it off.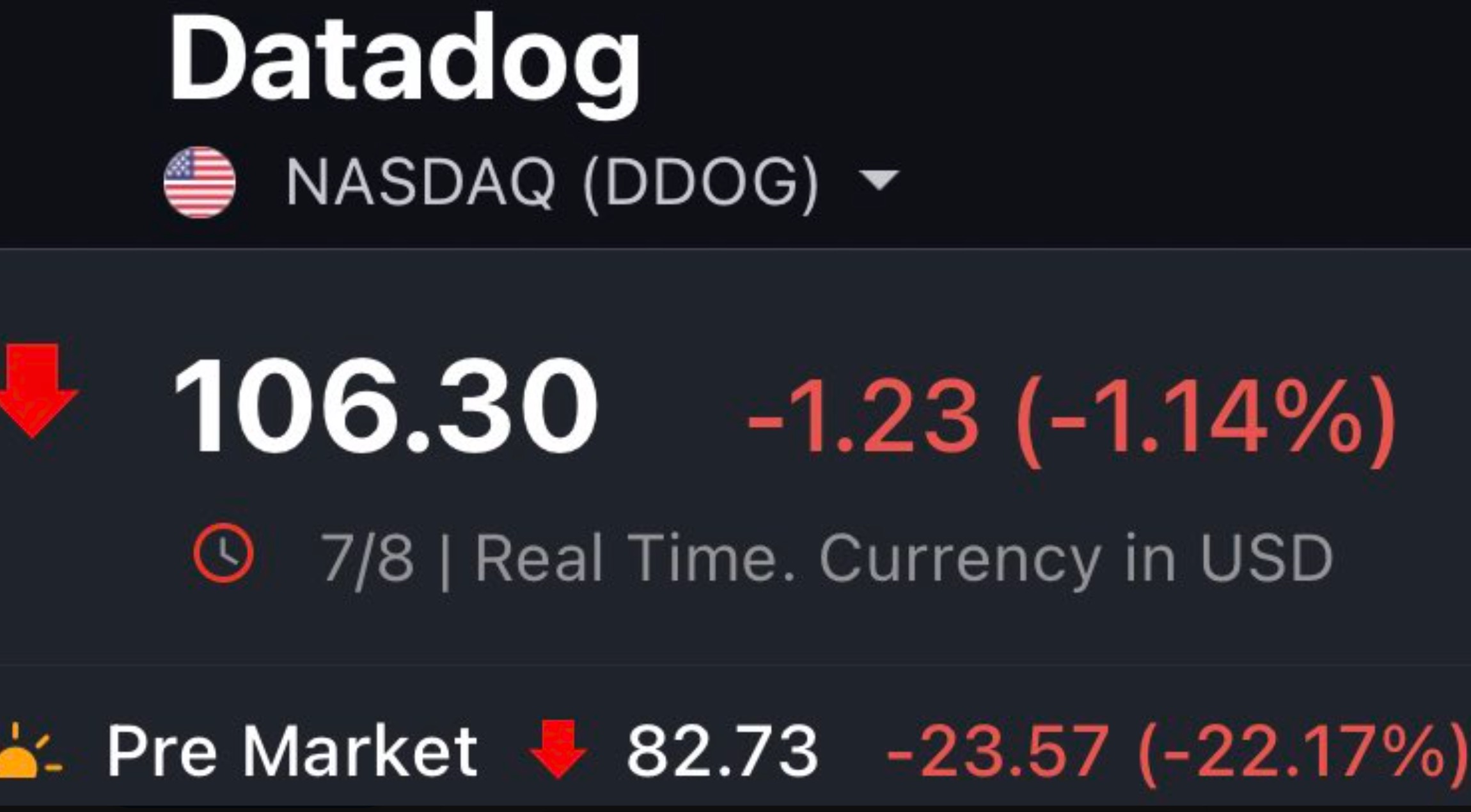 When bad news gets priced in, you can be sure the market is flashing a warning sign. It's an omen for what's to come for the broader indices.
A final stock we'll highlight that couldn't pop on good news was Uber.
Uber
For years, Uber bears have pointed to the lack of profitability as a major drag on the stock. The company has burned billions of dollars to build out its network of cars in cities around the world. The bulls argued that one day the company would turn profitable, and when it did the anchor of losses would be cast aside, and the stock would soar.
It didn't. Once the company reported a profitable quarter, the share price sank by 12% within a few days of reporting earnings. Another sign that the market is unforgiving now and should be respected.
When good news doesn't lead to price pops and bad news is punished severely, it's not the time to take on a whole lot of risk. Respect the "tells" of the market until better reward-to-risk opportunities present themselves.