Have you ever been to a public restroom and wondered how the company that runs the soap dispensary fares? If not, let me lift the veil. If so, you may already be familiar with the name Cintas.
Cintas Corporation (NASDAQ:CTAS) is a leading provider of restroom supplies, corporate identity uniforms, mats, mops and brooms, first aid and safety products, and other ancillary services. The company serves over 1,000,000 customers in the United States, Canada, Europe, Asia, and Latin America.
And as a business, it's got a heck of a lot going for it, including:
Large and growing customer base: The customer base has grown at an annual rate of 4% over the past five years.
Diversified product and service offering:  Its wide range of products and services helps to reduce its reliance on any one customer or segment.
Strong brand: A well-known and respected brand gives Cintas a competitive advantage over its peers.
But why else should you consider it?
Long-term Uptrend
Cintas has been growing relentlessly after the COVID dip in 2020. Unlike some high-flying stocks that burst higher for temporarily only to plummet back to earth, Cintas has been a steady climber.
From the chart below, you can see that the share price currently sits well above its long-term support trend line. So this isn't a stock to buy right now, we believe. But it's certainly one to put on your radar to buy on a dip anywhere around the $383 price level.
Over the past 5+ years, the share price has only meaningfully fallen below that line a couple of times and quickly recaptured it. So, waiting for an opportunity will demand patience, but we think it's worth it for maximum returns.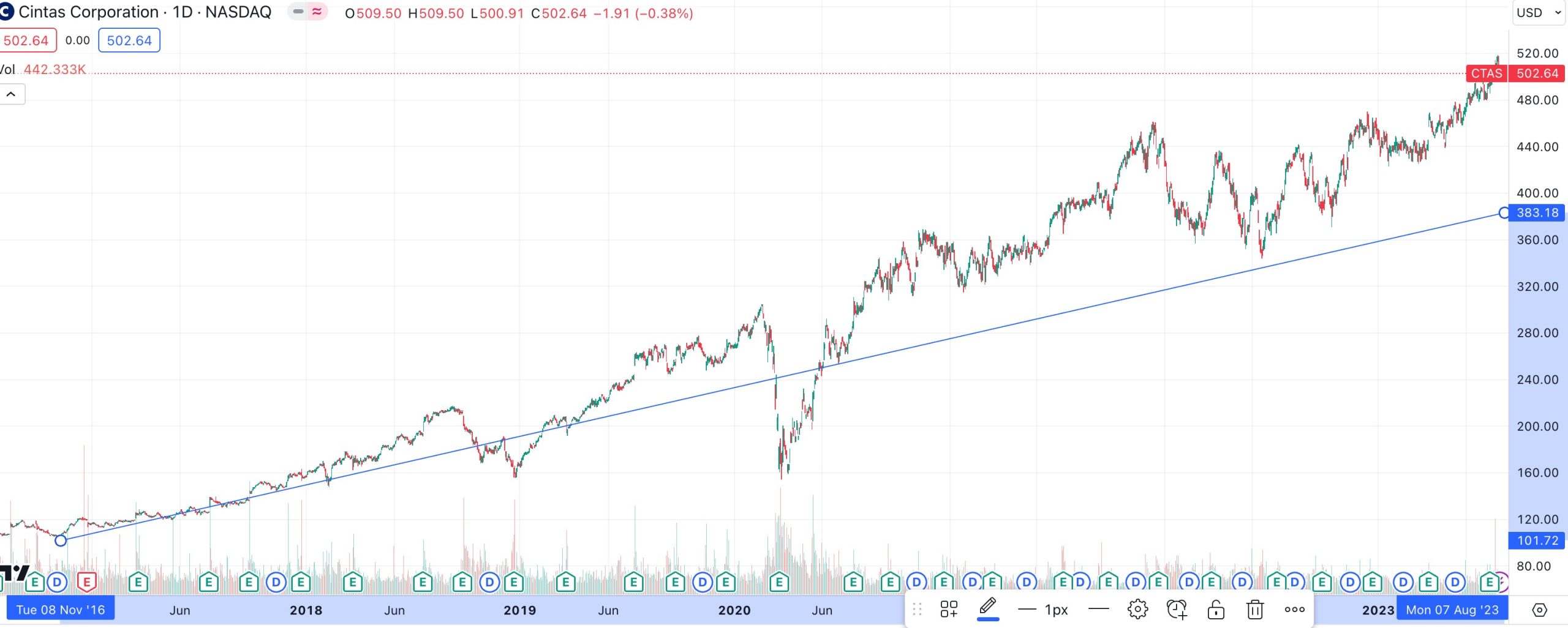 For those who are less patient, a pullback to the shorter term support line would be a solid entry point too. Below you can see that levels resides at about $470 per share.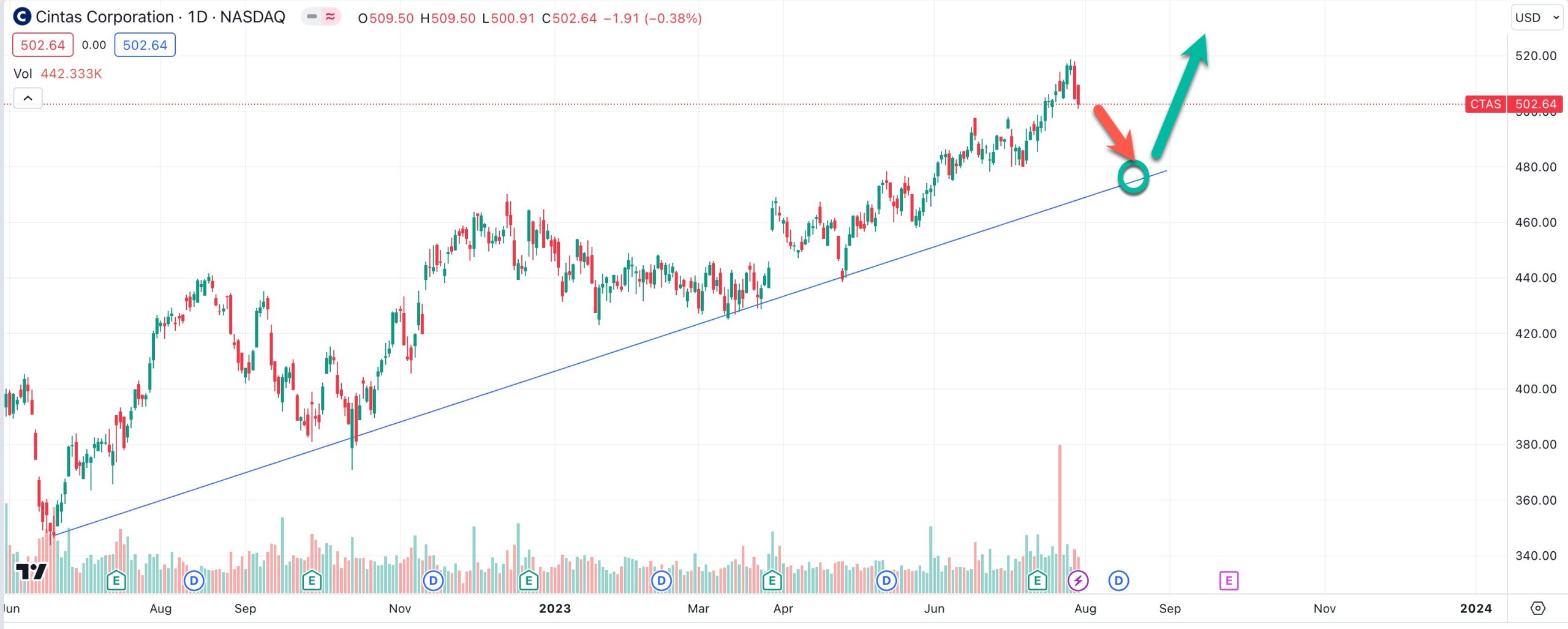 The fundamentals back the technical story. For the past 9 years in a row, Cintas has grown year-over-year annual revenues.
It also enjoys a perfect Piotroski Score. And it pays a 1.07% dividend that has a payout ratio of just 33.38%, suggesting it's quite safe for the foreseeable future.
Currently, it trades at a relatively high P/E multiple of 38x so we don't love an entry right now. Adiscounted cash flow forecast analysis of Cintas supports that assertion and reveals it has fair value at $470 per share. So we wouldn't be diving in at this time, but we feature it in the Spotlight as a prime candidate for long-term investors when the dip occurs, as it inevitably will.