Investment Alert: Buy Celestica (CLS) Under $30/share
Disclaimer: Investment Alerts have a medium to long-term time horizon. These do not constitute financial advice and you should contact a financial advisor before deciding whether it is appropriate for your individual circumstances.
You may not have heard of Celestica, but it's a $2.6 billion company that provides supply chain solutions in North America, Europe, and Asia. The recent price action in Celestica is a template for how to spot great breakout opportunities. But first let's figure out what makes this company so intriguing right now.
Key Points
Celestica is a multi-billion dollar company that is under-the-radar but with high growth potential.
The company has a highly diverse set of revenue stream and is supported by positive sentiment from analysts.
Technically, the stock displayed a perfect bull flag pattern before popping higher.
Diversified Revenue Streams Galore
First off, the company's revenues are very well diversified because it offers a range of product manufacturing and related supply chain services, including design and development, new product introduction, engineering services, component sourcing, electronics manufacturing and assembly, testing, as well as complex mechanical assembly, systems integration, precision machining, order fulfillment, logistics, asset management, product licensing, and after-market repair and return services.
All those revenue streams have translated to high earnings quality with free cash flows exceeding net income. And because management has been doing a stellar job at consistently increasing earnings per share figures, the stock trades at a low P/E ratio relative to near-term earnings growth.
All that good news has been spotted by analysts. In the recent past, six analysts have upgraded their earnings forecasts.
Technical Breakout
Beyond the compelling fundamental story is an appetizing technical narrative. In recent weeks, the share price has exhibited a textbook bull flag formation.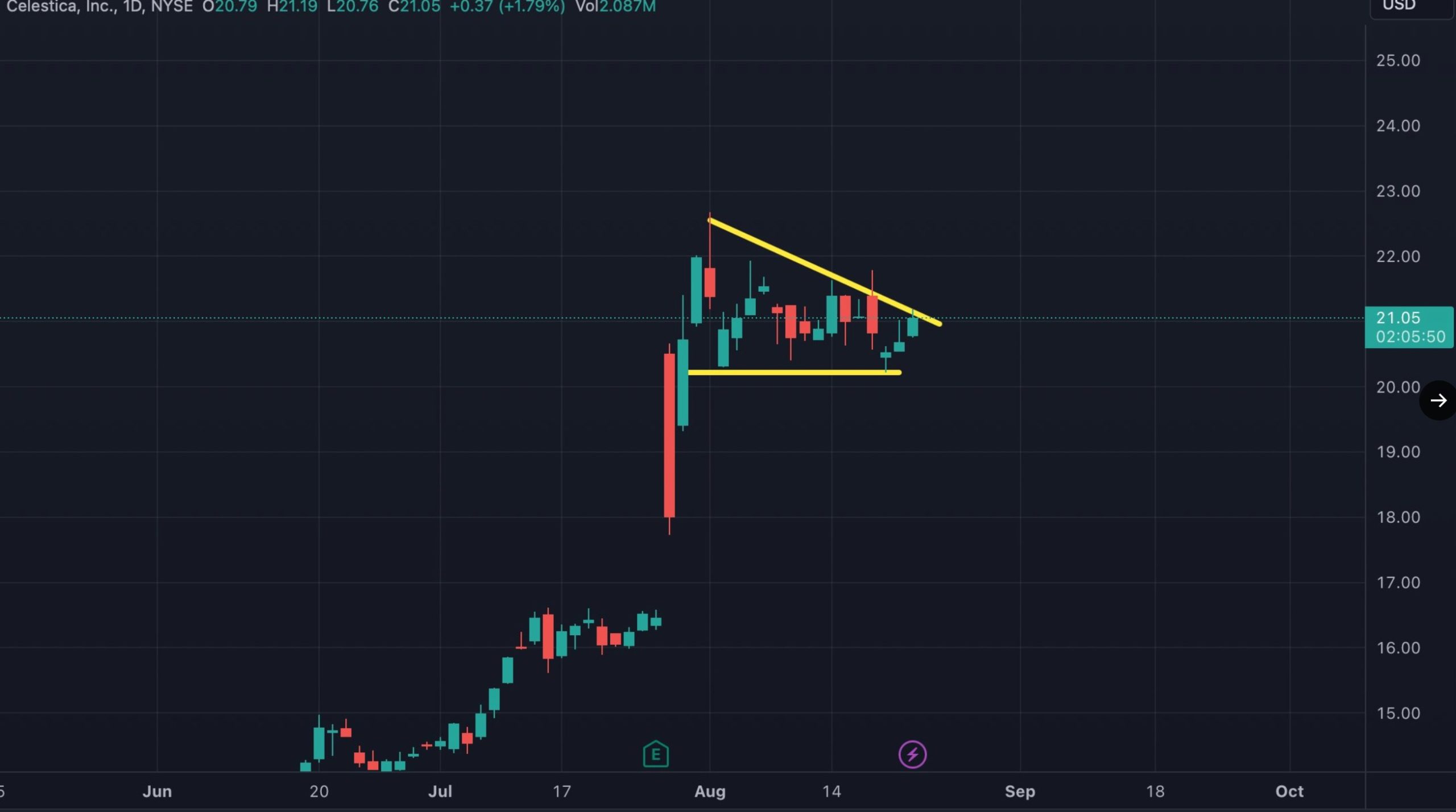 Indeed, if you want to spot the perfect breakout opportunities, you would do well to find an example better than this one.
A huge bull move in share price occurred on volume followed by a pull back to create a bull flag formation. The breakout above the upper flag line was a sign that the trend was ready to continue and it did, as you can see.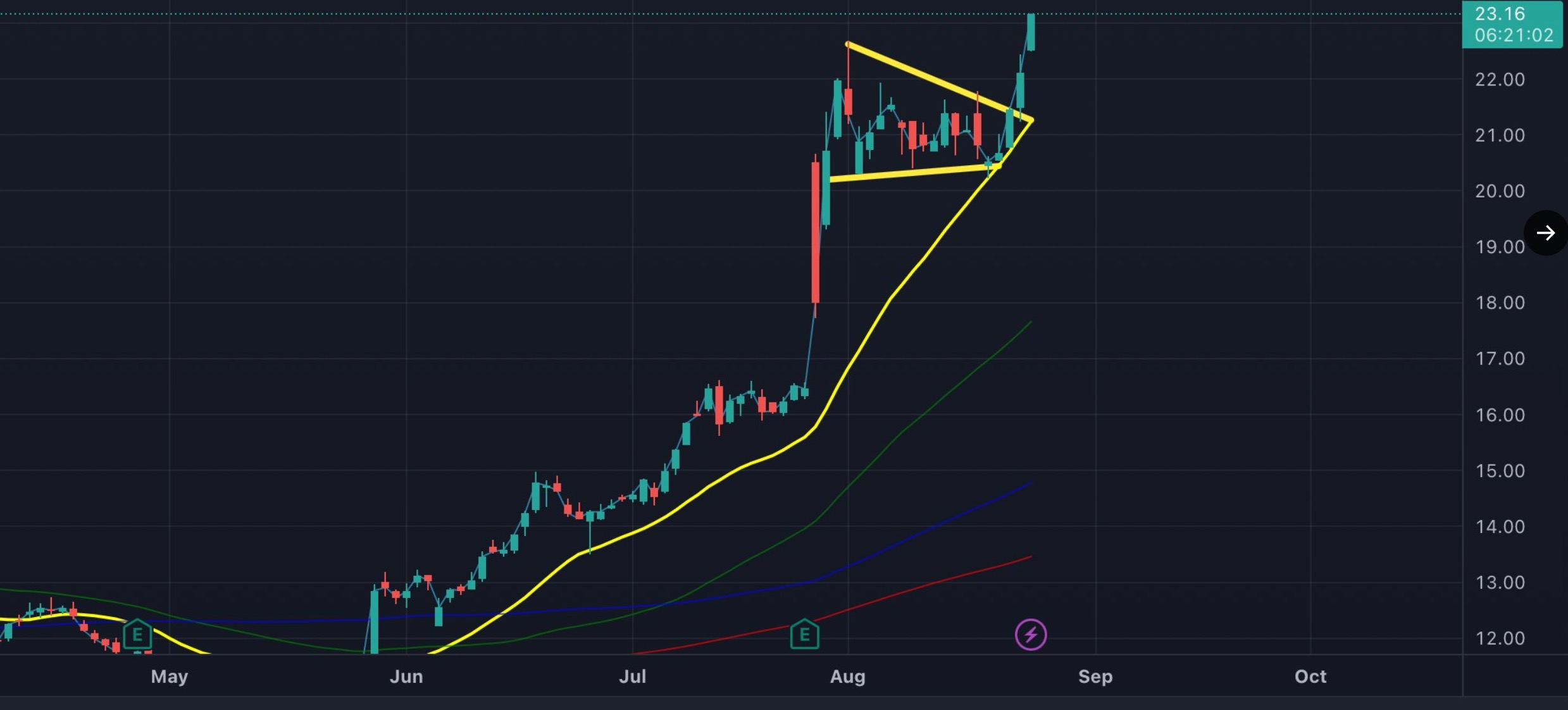 Credit: @eliant_capital
The Story Is Not Over
While the share price has already had a good move upwards, the story is not written for Celestica. When we performed a discounted cash flow forecast analysis, we assessed upside of 34.5% to $29.34 per share, even after the recent bull run. This isn't a stock for dividend or passive-income seeking investors, but for those hunting for stocks on bull runs when the rest of the market is struggling to stay afloat, Celestica is an attractive candidate.